This bottle is always a welcome site in the Costco wine aisles. If you've never read our reviews, you might be skeptical (as were at first), asking yourself how can a real Barolo be priced at only $14.99?
Even the Kirkland Barolo, which we really like too, is $20. But I'm happy to say, and we've confirmed it again with this new 2015 vintage, this Covalli Barolo is the real deal, and quite the find at this price.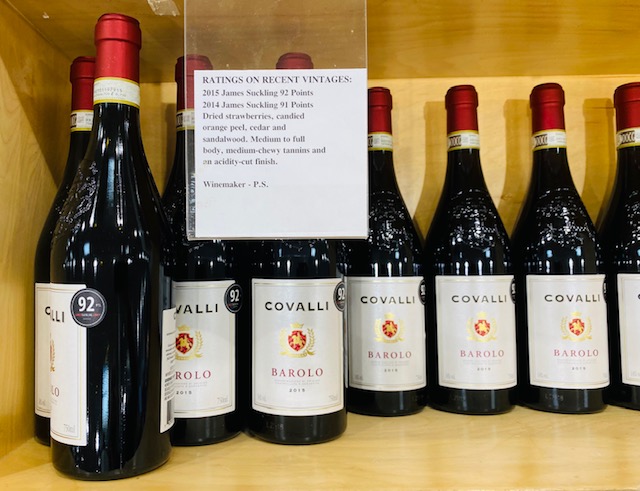 It was a little odd because I actually found this wine in two different places at my Costco. I saw it first in the "cheap seats" (aka the rows of wine, not the wooden boxes) and the price was $14.99, no discount; it just looked like the standard price.
Then moving into the wooden boxes, I found the price below, $24.99 with a $10 discount that is good through this weekend. What I'm hoping is that $14.99 just becomes this bottle's standard price once the discount period is over, and that looks to be the case given the dual listing. It was $14.99 last year so I bet that will stay the same.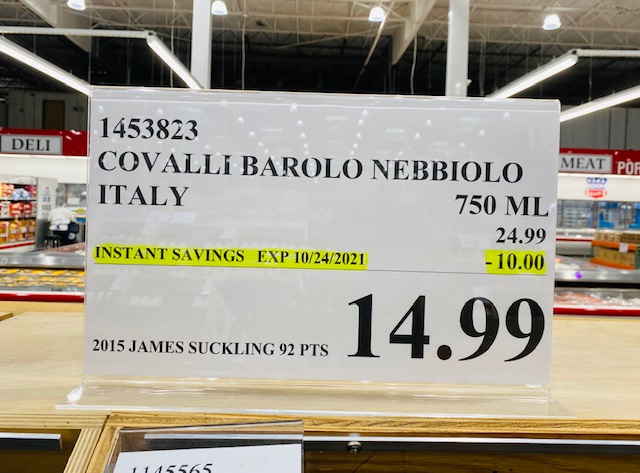 Now let's get into the wine. I couldn't wait to dig in to confirm if this was a one hit wonder or not. Historically this wine has pulled down 90+ point ratings from the critics. Suckling went 92 on this 2015 vintage. We hit 91 with the last vintage and I was hoping to stay pretty close to that.
In the glass the wine pours a pale ruby, almost looking like a Pinot Noir. Slight rust just beginning to show around the edges; Rustic nose with black cherry; nice mouthfeel, which is what immediately hits you. This wine is so light and soft, and packed with flavor.
Mostly red fruit flavor, cherry, raspberry, red licorice; Good dose of acidity, pleasant throughout into a really strong finish. Give it at least 30 minutes to open up.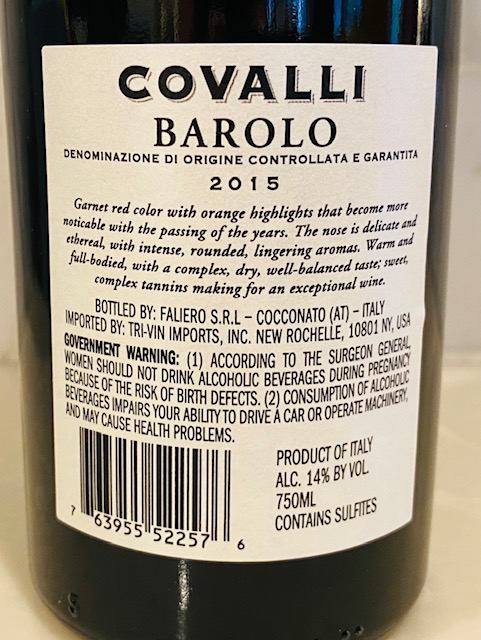 Once again, this is good quality Barolo at an unheard of price. We're going to keep our rating the same at 91 points and we will be adding it to our Top Picks list.
CostcoWineBlog.com Rating: 91 points (a CostcoWineBlog Top Pick)
Costco item number: 1453823
Purchased at Costco in: Atlanta, GA (Kennesaw)
Alc. 14%