I know quite a few of you have found this boxed set already and I've been intrigued by what I've heard. It finally showed up at my Costco so now I'm able to check out the wines.
This one is similar to the European four bottle set we saw about a year ago. That set included one Bordeaux (different one than these), and then bottles from Spain, Italy and Portugal. We enjoyed the wines and found it to be a great value at $29.99, the same price as this new Bordeaux set.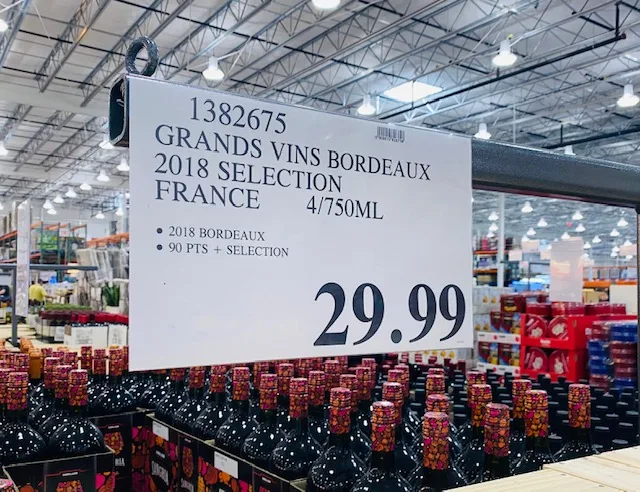 A couple things to note about the Bordeaux box. First, the vintage, 2018. All of the bottles in the set are from the stellar 2018 vintage, which is a plus right from the get go.
Also, note the location. We have two bottles from Blaye-Côtes de Bordeaux, which is just over the Gironde river that divides the left and right banks. That's why you'll notice the higher percentages of Merlot in the blends, consistent with right bank wines.
I've always found Blaye to offer great value so was hoping that would be the case here. The other two wines are from smaller appellations a bit further East and South.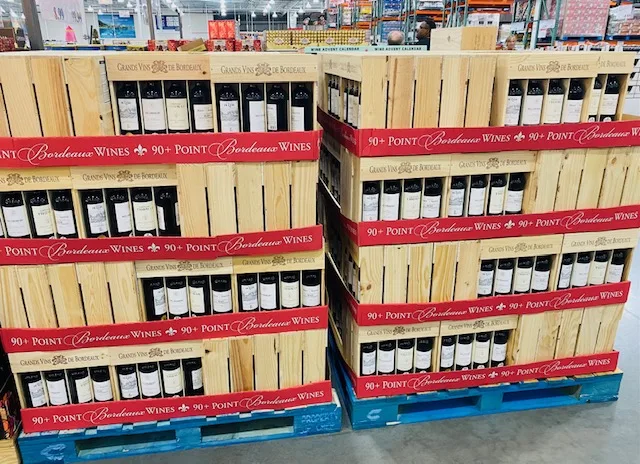 Here's the quick overview of what's included in the box, their varietal makeup, critic scores and winemakers:
Château de Lyde 2018
70% Merlot, 30% Cabernet Sauvignon
91 POINTS Wine Enthusiast
(Eric Gonfrier, Winemaker)
Bel Ormeau Les Hérits 2018
80% Merlot, 10% Cabernet Franc, 5% Cabernet Sauvignon, 5% Malbec
91 POINTS Wine Enthusiast
(Eric Delacroix, Winemaker)
Château Thomas 2018
70% Merlot, 20% Cabernet Franc, 10% Cabernet Sauvignon
90 POINTS Wine Enthusiast Best Buy
(Claude Boudamani, Winemaker)
Château Haut la Valette 2018
75% Merlot, 15% Malbec, 10% Cabernet Sauvignon
90 POINTS Wine Enthusiast Best Buy
(Thomas Talandier, Winemaker)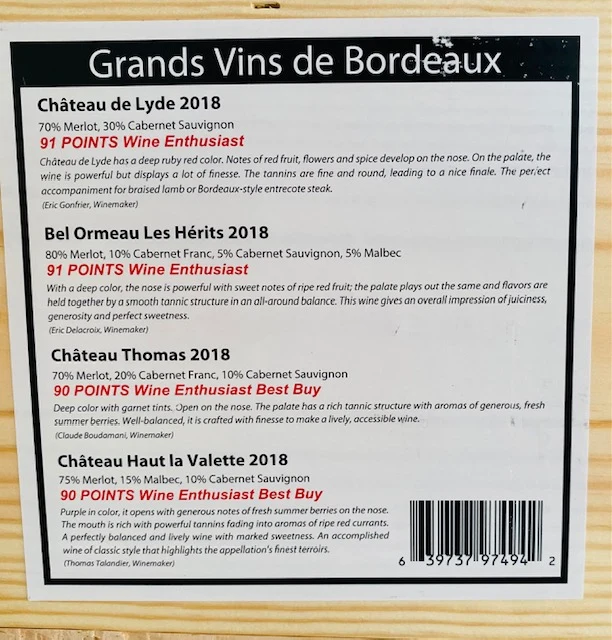 The first question you might have is how to open this box. It's sealed pretty good. What I'd recommend is taking off the top front panel with a flat head screwdriver. Just wedge it in between the boards and you can pry the top piece off and access the wines.
We bought this a week ago, and wanted to taste a few of the bottles to report back on. We were able to try two bottles, picked at random.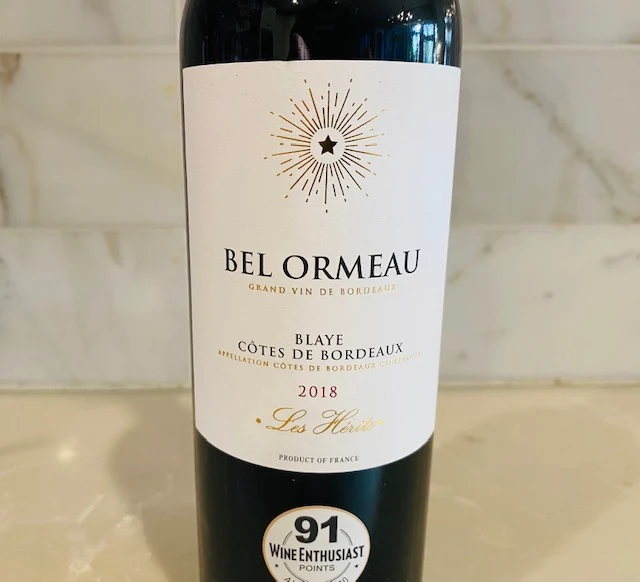 2018 Bel Ormeau Les Hérits
This wine pours a deep ruby with a juicy nose of red and dark fruit, touch of barnyard; there's a nice mix of red and dark fruit flavor, black cherry, blackberry and plum; a little black licorice, mocha in finish. The wine tastes pretty young but it's pleasant throughout. Nice wine. I'd probably go 87 points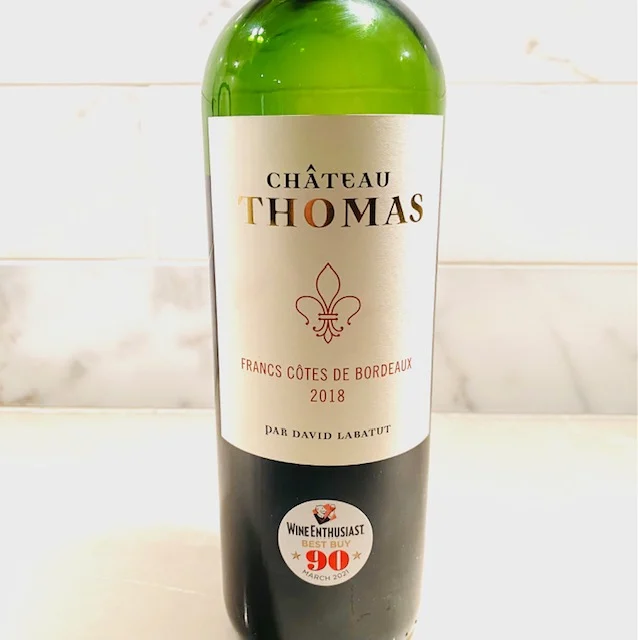 2018 Chateau Thomas
This is a light, youthful and fruity Bordeaux; mostly red fruit flavor, cherry and raspberry with some dark fruit on the back side; quick in the finish but improved with a little air. Not bad but not memorable. We didn't enjoy this bottle as much as the previous one above. 85 points
I thought these two bottles were good, not great. I'm curious about the other two bottles that I hope to taste soon. Considering the price, this is still a good buy. You're paying the equivalent of $7.50 a bottle for Bordeaux from a great year, from a great sub region.
It would also make a nice holiday gift for a wine lover.
Costco item number: 1382675
Purchased at Costco in: Atlanta, GA (Kennesaw)