Earlier this year we saw the introduction of a Kirkland Signature Barolo for $20 that we loved. Who would guess that a few months later, Costco would stock another Barolo priced even lower than that?
Barolo wines just don't get priced this low so I was a little skeptical going in, but also excited at the prospect that this might be a great find. Suckling gave the wine 91 points. Retail price looks to be about $30 and it's available online for $25. So Costco's price is really good.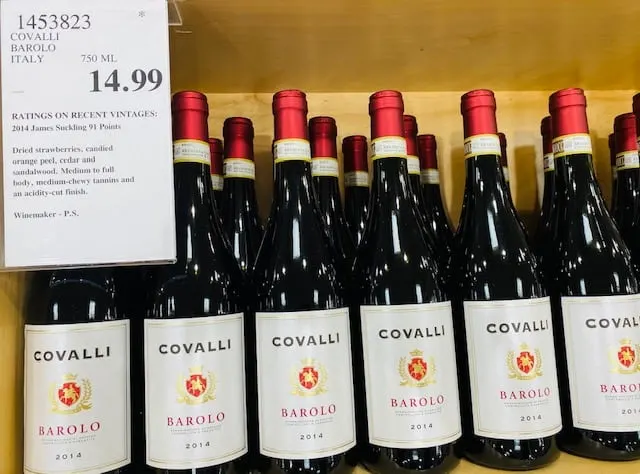 This is a 2014 vintage (the Kirkland Barolo was 2015), and this wine is ready to drink now; all the aging is done for you. My tasting notes are super similar to the Kirkland Barolo, and in the end I'm going to say they are both right in the same ballpark in terms of quality.
This wine pours a medium garnet in the glass showing it's got a little age on it; nose of liqueur and black licorice. I love how Barolos feel in the mouth, lighter in body but with massive flavor.
Big spicy cherry flavor. Acidic and dry into the finish. The spice really sticks around. What a find for $15. I rated the Kirkland Barolo 92 points, and am going to bring this one in just a tad lower at 91 and will add to our Top Picks.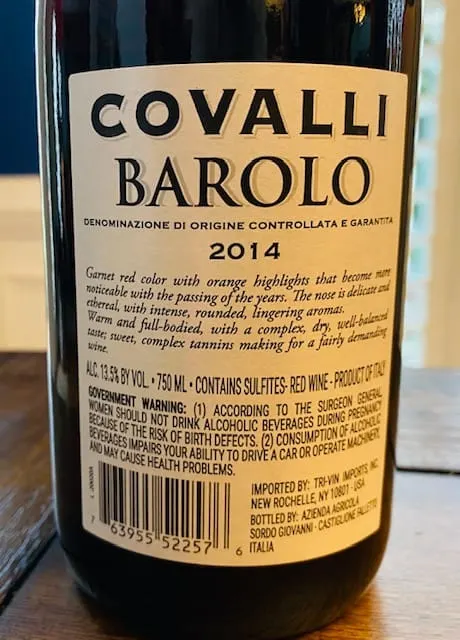 Barolo just isn't priced this low, ever. So I'm sure a few of you were skeptical as well, but I like what we tasted. This is a great score at Costco right now, and definitely a bottle that surprised me.
CostcoWineBlog.com Rating: 91 points (a CostcoWineBlog Top Pick)
Costco item number: 1453823
Purchased at Costco in: Atlanta, GA (Kennesaw)
Alc. 13.5%