We have back to back reviews of Tuscan bottles that Costco carries for under $10. And both turned out to be really good finds.
A new friend, Christopher Lochhead of the excellent "Follow Your Different" podcast, requested a few Tuscan wine reviews from us, so here they are.
We just posted about the Banfi Centine Toscana, priced at $8.99 and we went 88 points on that bottle. It was a nice everyday wine, pizza wine, good quality for the low price. We tasted prior vintages and that bottle just delivers time and time again.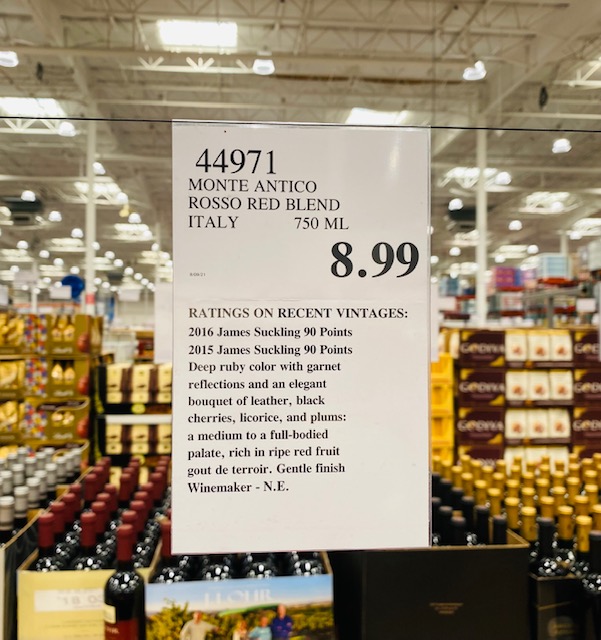 And now we run into another Tuscan wine priced the same at $8.99 compared to a retail of $13-14, so we love that.
This one pulled in some solid scores from the critics. 88 points from Wine Enthusiast; 90 from James Suckling. It's a blend of 85% Sangiovese, 10% Cabernet Sauvignon and 5% Merlot.
Getting into tasting this wine, we can tell right away that it's another winner and a great buy at this price.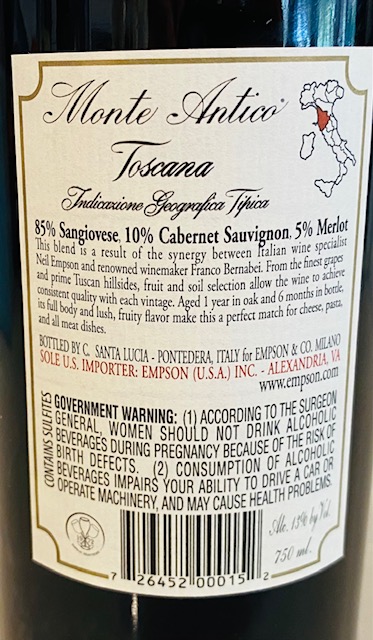 It pours a pale ruby in the glass, like a Pinot Noir; dark cherry, herbs and a little oak on the nose. In the mouth this wine is so nice; medium bodied, soft tannins, and drinking at a really nice age right now. Note the Banfi Centine is two years younger (2018).
There's good acidity with flavors of mostly red fruit, some cherry and raspberry. Dry finish that's a little rustic. There's nothing complicated here. This is just a good solid Tuscan red blend that you could pop on the table just about any time, with anyone.
CostcoWineBlog.com Rating: 89 points
Costco item number: 44971
Purchased at Costco in: Atlanta, GA (Dallas, GA)
Alc. 13%