These Proseccos from La Gioiosa are making a big entrance in Costco stores right now, and they are tasty and affordable. A couple weeks ago we reviewed the La Gioiosa Prosecco Rosé which was delicious for only $8.99.
This non vintage DOC Prosecco is priced at $7.99, so $1 less than the rosé, and only $1 more than the Kirkland Signature Prosecco, which has always been a super solid buy at only $6.99.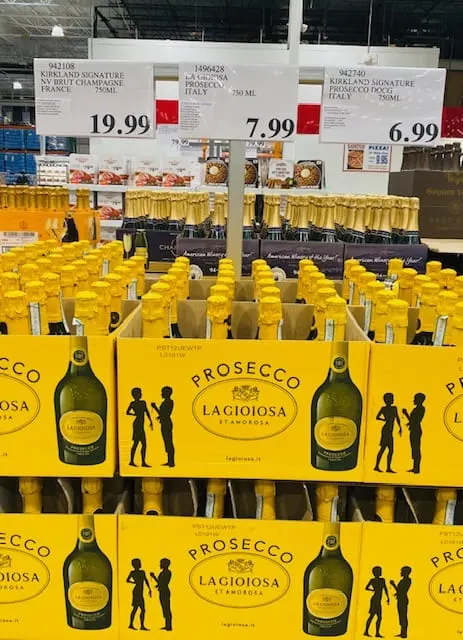 So it begs the obvious question, how does the new La Gioiosa Prosecco stack up taste-wise with the Kirkland bottle, assuming the $1 price difference is nominal enough to not be a huge factor?
The answer is: quite well, in our opinion. The wines are pretty similar overall, but we're going to give a slight edge to the La Gioiosa.
It pours a pale straw in color with a little citrus fruit and pear on the nose; nice, gentle effervescence. In the mouth are flavors green apple, pear, and I picked up a touch of light caramel in the finish.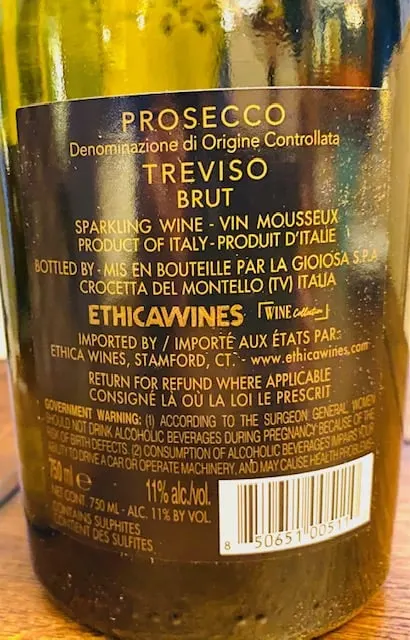 I think I'll buy both the La Gioiosa and the Kirkland Proseccos on my next trip to Costco, and try to arrange a side by side tasting to confirm our conclusions.
I think anyone looking for bubbles for the holidays would do really good with this one. And you can't beat the price.
CostcoWineBlog.com Rating: 88 points
Costco item number: 1496428
Alc. 11%
This wine was received as a sample for the purpose of writing this review. All reviews are written at the discretion of the individual reviewer. Opinions of the reviewer do not necessarily reflect those of CostcoWineBlog.com as a whole, and reviewers are not paid for their reviews by wineries or their affiliated distributors. We at CostcoWineBlog.com believe that wine preferences and opinions are often subjective and highly individualistic. Our scores are based on our individual perception of a wine and how well it reflects the area in which the grapes are grown, the expression of the grapes, and also the quality of the finished product. We remind readers that we are 100% independent of Costco Wholesale Corporation, and are simply of a group of Costco wine fans looking to try new wines and share our favorites with this community.