It might be wintertime, when hearty red wines seem to really hit the spot, at least for me, but it's fun to sprinkle in the occasional white wine. When I found the latest vintage of this Italian Gavi at my Costco, I didn't hesitate.
We first reviewed this wine about a year ago, in the 2017 vintage, and really enjoyed it. Great news for the latest 2018 vintage is that there's actually a price drop; sure it's only $1 but we'll take it. So this wine that was excellent before at $12.99 is now $11.99. Retail price seems to be around $20, so this is a steep Costco discount.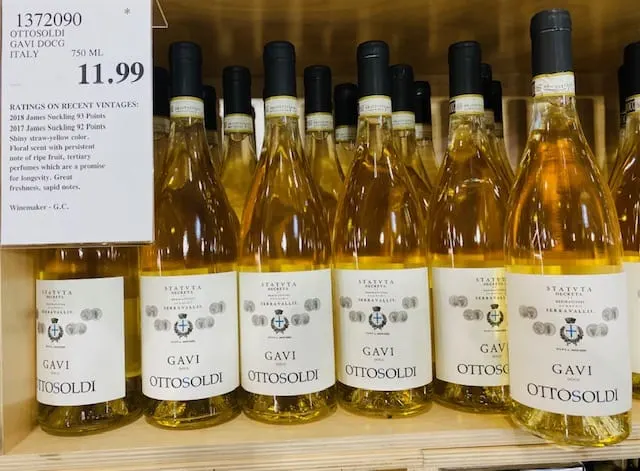 Gavi is a one of the wines I have a feeling too many people pass on, maybe because they're not sure what it is, but they really should think twice.
Gavi originates from Italy's famed Piedmont area in the northwestern part of the country, and the wine is made from the Cortese grape. Granted it's not your typical Sauvignon Blanc or Chardonnay, but it's really worth exploring. I have a feeling many white wine drinkers who are not familiar with it, will fall in the love with the varietal once they try a few.
My tasting notes on this vintage are somewhat similar to the prior year. The wine pours a medium gold in the glass; stone fruit on the nose, the wine is medium in body; crisp in the mouth with flavors of citrus fruit, apricot, peach and a little pineapple. Nice acidity throughout; I picked up a touch of orange liquor on the finish.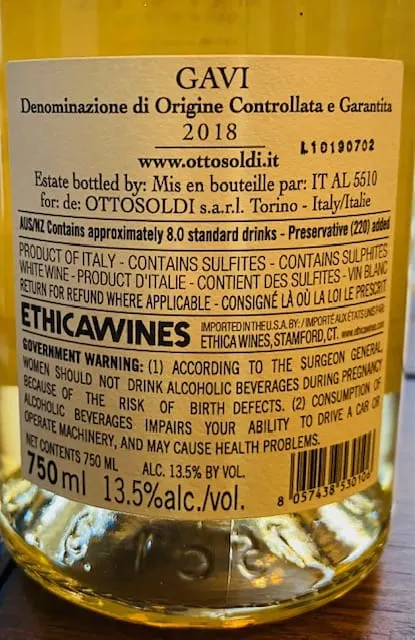 This is really a delicious wine that I might buy a few more of for the summer months. It's attracted some nice ratings too from James Suckling including 93 points for this current vintage, up from his previous 92 points. Like I usually say, just a little generous.
White wine fans: don't be afraid to drop this one in your cart. I'm going to keep my rating the same on this one, a respectable 88 points with an encouragement to buy.
CostcoWineBlog.com Rating: 88 points
Costco item number: 1372090
Purchased at Costco in: Atlanta, GA (Kennesaw)
Alc. 13.5%