Quarantine life lends itself to plenty of time for digging around the cellar to see if there's anything interesting to get into. I have a stash of Kirkland bottles that I've enjoyed over the past 3-5 years that I wanted to try again after a little more time in the bottle and one of those I found is this 2011 Kirkland Ribera del Duero.
This is an interesting bottle in the Kirkland wine family and we've only seen it appear in two vintages, the last of which was the 2012 vintage that hit stores in December of 2018. I really hope we get a surprise one day and see it re-appear. Price was $13.99 for the 2012; the 2011 vintage retailed for $12.99. If they follow the convention and bring in a new vintage for $14.99, I'm good with that.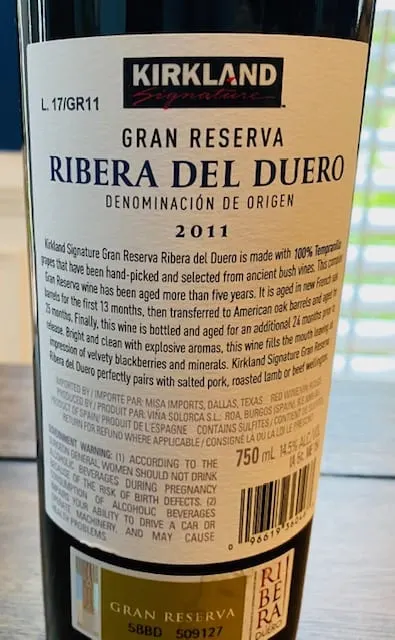 The debut vintage for this wine was the 2011, which caught us all a little off guard when it first appeared, but in a very good way. We awarded both vintages 90 points, and felt they were ready to drink at the time of their arrival given they already had some age built in.
But I decided to save a 2011 vintage to use later for this cellar series. It was a little experiment to see how it would evolve with another three years of cellar time. The short answer is: it evolved nicely, but didn't have too much more room to run.
I poured a small taste in a glass and then the rest in the decanter. There are early signs of a little rust color around the edges; dried fruit on the nose was a little different than the "powerful, spicy aromas" I noted in our initial review. But it's what you expect from a 9 year old wine.
Acidic and super dry in the mouth; fruit came in nice after the wine sat for about an hour; lots of cherry and plum; the finish hangs around forever like I noted in the review of the '12 vintage.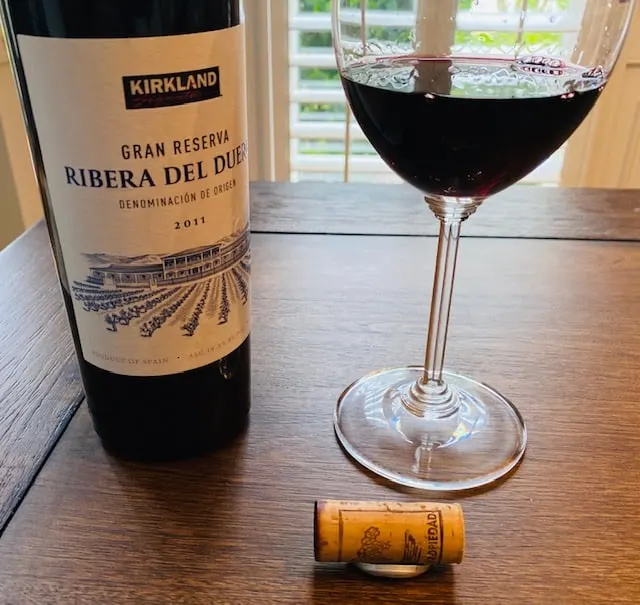 As the wine got some air it really came together quite nicely; there's a touch of age in the aromas and dried fruit that might turn off some drinkers, but if you like older wines, this one developed pretty good; albeit I wouldn't go much longer on it.
I know most readers aren't sitting on this wine. If you are, let me know. But the point of the cellar series is to explore the wines a little further, and determine which ones are good to age, and for how long. Not all wine should be aged, and some people won't like the way it tastes after it does.
It's really personal preference. And I find it interesting to run experiments like this to see and share what works best for me. I also have some of the Kirkland Pauillac Bordeaux in the cellar to get out a bit later.
Like past Cellar Series, I'm not going to provide a rating, just notes instead. Let's keep our fingers crossed that this Kirkland Ribera shows up again in another vintage.