When it comes to wines from the U.S. outside of Napa and Sonoma, I've said before I'm really enjoying a lot of reds from WA State, and I am finding them to be good values. Oregon of course, New York's Finger Lakes and I think Virginia is an up and comer.
Paso Robles is another area in CA that can sometimes get overlooked (Santa Cruz mountains too). And thankfully, Costco seems to cycle Paso bottles in the mix regularly, including this excellent one from Daou.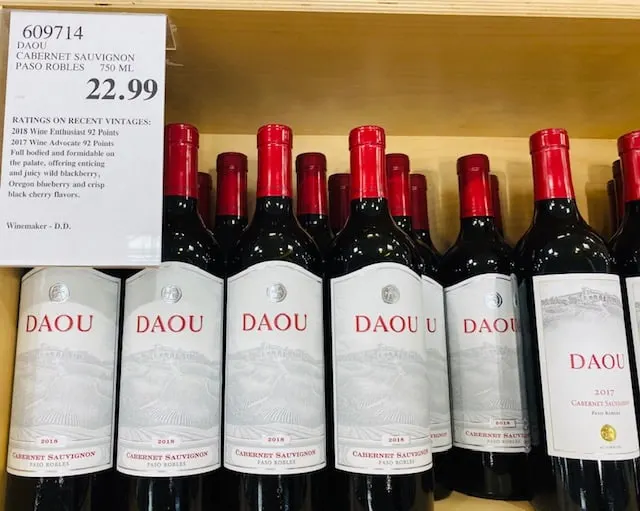 Costco's price was $22.99, which is not quite as good as I would have hoped. A quick Internet search will show the retail price around $30, most online outlets between $20-$23, and some even offering this wine as low as $18 a bottle. If we could score this wine closer to the $18 mark at Costco it would be a steal.
But that said, we have a very nice wine here even at $23. From my online research, it appears that it is actually a bit more of a Bordeaux blend, consisting of 78% Cabernet Sauvignon, 13% Merlot, 8% Petit Verdot and 1% Cabernet Franc.
The wine pours a medium to deep ruby color with ripe red fruit on the nose; spicy cherry and wild strawberry flavors with some mocha and cedar notes into the dusty finish; it really sticks and coats the mouth nicely.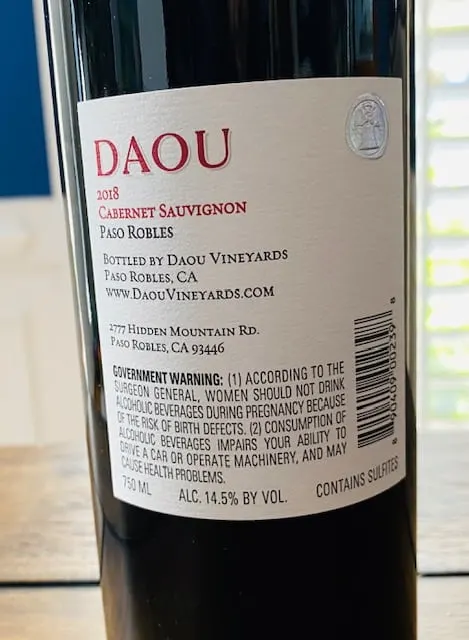 We thought this was a tasty little treat, and it was a perfect complement with the steaks we grilled. If you like CA wines, but don't venture off the Napa/Sonoma path very often, I'd highly recommend checking out some of Paso's wines. They're delivering a good bang for the buck right now, and this bottle from Daou is a perfect place to start.
This wine will go on our Top Picks list, which has had quite a few new entries lately.
CostcoWineBlog.com Rating: 90 points (a Costco Wine Blog Top Pick)
Costco item number: 609714
Purchased at Costco in: Atlanta, GA
Alc. 14.5%