We've been hoping the Kirkland Ribera del Duero would hit stores soon, and what a nice little holiday treat, just like it was last year with the 2011 vintage.
Look for the blue striped bands on the bottle's neck and you'll have no problem picking this one of the sea of Costco wines. This marks the second year for the Kirkland Ribera, and it is every bit as good as the debut wine was a little over a year ago.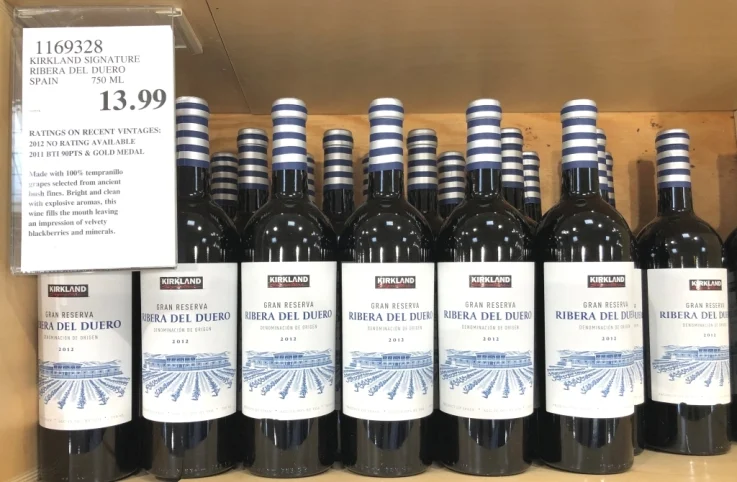 The price bumped up $1 this year to $13.99, but it's still an amazing value. I might say that even if I paid $20. This is one of those perfect "why I buy wine at Costco" examples, access to Kirkland value buys from premier wine regions.
The wine is 100% Tempranillo and carries the Gran Reserva aging designation, which is the one you want. This means an extended aging period of 3-5 years in oak barrels and the bottle.
To that extent, this wine is ready to drink now, but could also age for a bit more if you wanted (I still have a '11 vintage in the cellar that I'll open down the line for our Cellar Series).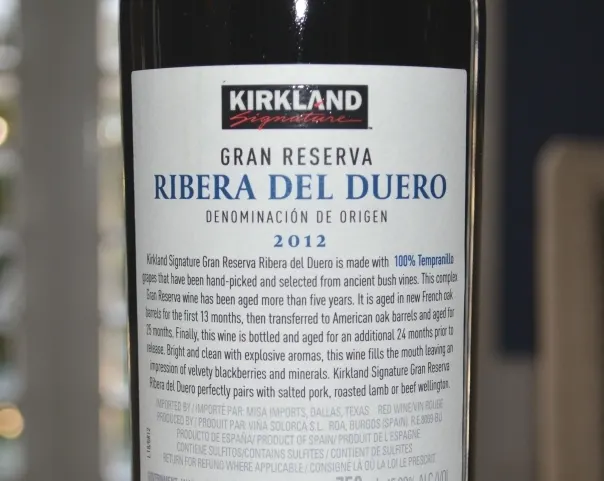 This wine is similar to the '11 in style and quality, and is made by the same producer in Spain. In the fine print on the back of the label you can see that this wine is produced by Bodegas Vina Solorca, a well known estate in Ribera del Duero, whose lesser wines (non Gran Reserva) cost more than this one.
Definitely give it a little decant to open up; the wine pours dark in the glass with slightly light edges indicating it has a touch of age on it. Nose of dried fruit; then sour cherry, nyquil/cough drop, a little anise and some oak towards the finish.
Nice mouthfeel, the wine is light but powerful. Spectacular mouth-coating finish that is ultra dry and lasts forever.
This bottle is every bit as good as it's been in year's past. I'm keeping the rating consistent at 90 points, and highly recommend this one if you like red wines, particularly Spanish Rioja or Toro.
CostcoWineBlog.com Rating: 90 points (a CostcoWineBlog Top Pick)
Costco item number: 1169328
Purchased at Costco in: Atlanta, GA
Alc. 15%