We've been enjoying the last string of New Zealand Sauvignon Blancs we've bought at Costco. For a time I thought they were just too acidic and obvious, but lately I'm finding them a bit more interesting.
We recently reviewed the Nautilus ($14, 88 points) and the Whitehaven (also $14, 89 points) that we found at Costco and they might be among the better ones we've tasted from New Zealand.
Here's another one to add to that list, and it comes in at only $11.59 at Costco making a great value buy. The last vintage received 90 points from Wine Spectator as you can see from the notes on the Costco placard below.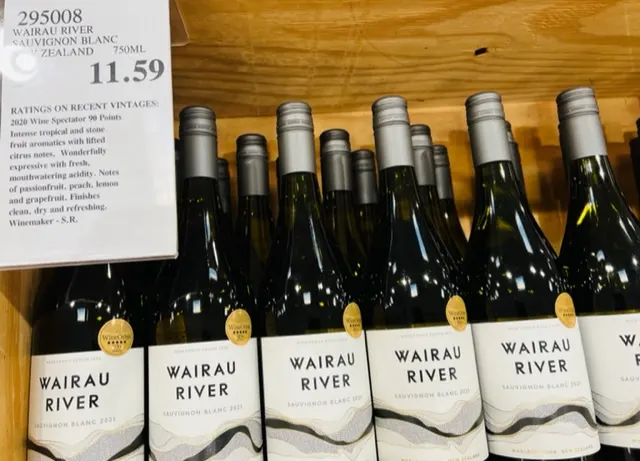 In the glass the wine pours a pale yellow gold; grassy tropical fruit on the nose; good acidity as you would expect but not overbearing. This is a really nice presentation of New Zealand Sauvignon Blanc.
Flavors of green apple, pineapple and peach; tangy, crisp and juicy. I'm a fan, and those are thoughts during the wintertime. I can only imagine how thirst quenching this wine would be in the sun, on a beach.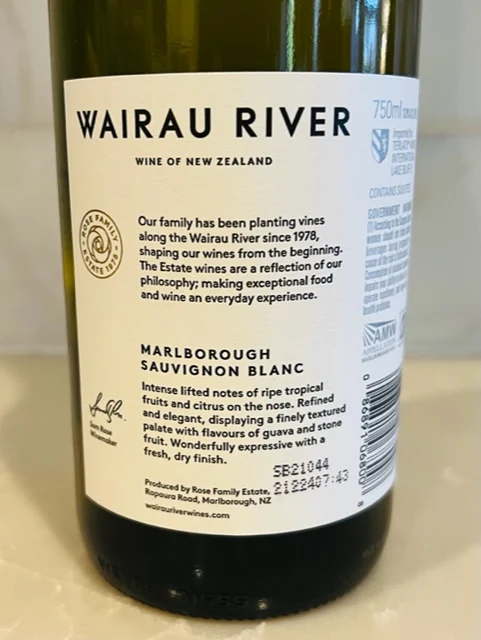 For fans of New Zealand Sauvignon Blancs, this might be one of the best offerings for the money at Costco that we've tasted. For fans of other white wines who don't always enjoy New Zealand Sauvignon Blancs for one reason or another, this one is a little different and might be worth a try.
CostcoWineBlog.com Rating: 88 points
Costco item number: 295008
Purchased at Costco in: Kennesaw, GA
Alc. 12.0%