I'm not sure if it's my palate changing or whether the wines from New Zealand's Marlborough region are just getting more elegant, but I've really liked the last few that we tried.
The 2019 Whitehaven Sauvignon Blanc we just reviewed was a treat, very clean, crisp and complex at Costco for only $13.99. This Nautilus bottle clocks in at the exact same price and is right in the same ballpark in terms of quality.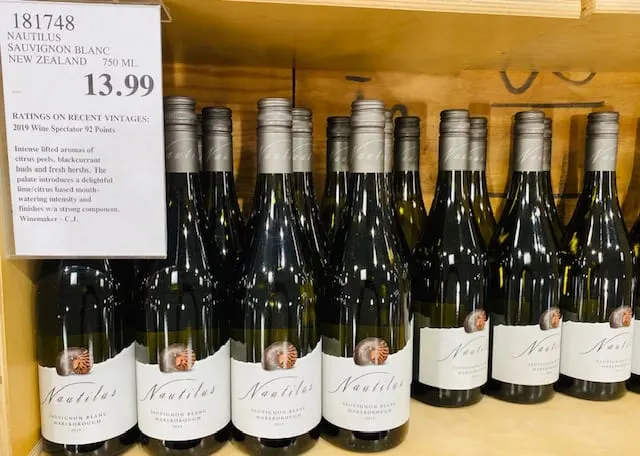 These are very elegant Sauvignon Blancs from a region typically known for super tarty, acidic wines that are awesome on their own on a super hot day, but not versatile or interesting enough, to pair with a lot of foods, at least in my opinion.
This wine pours a pale straw in the glass and has signature Marlborough grassy and citrus aromas on nose; in the mouth the wine is nice, crisp and juicy; flavors of white peach, pineapple and green apple.
Acidic like you would expect from the region but not as acidic as other bottles. A little more elegant which opens up more opportunity to really enjoy this wine. Tarty finish. Very pleasant throughout. A fun wine.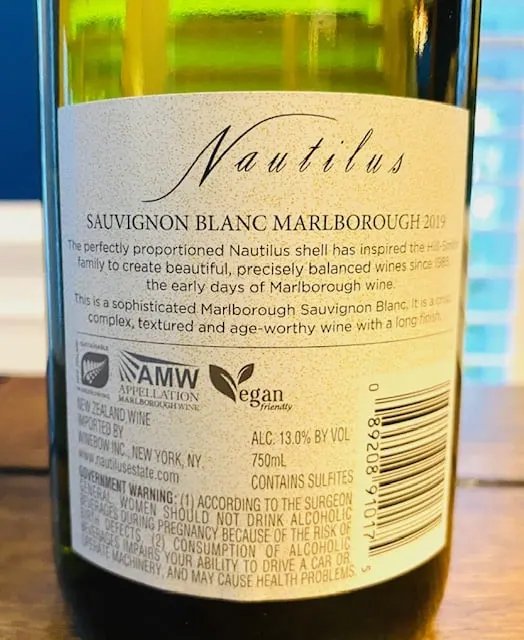 If you've been turned off by New Zealand Sauvignon Blancs in the past for any reason it might be time to edge back in. And both this Nautilus bottle, and the aforementioned Whitehaven, are the perfect way to do it for $14 a bottle.
CostcoWineBlog.com Rating: 88 points
Costco item number: 181748
Purchased at Costco in: Atlanta, GA (Woodstock)
Alc. 13%