We just drove through Jacksonville, FL and found a nice Costco along the route (St Johns store), so we picked up a few bottles to review in the weeks to come. Great selection by the way, and we found a few interesting items that we're interested in exploring.
Note: usually we only buy a couple bottles at a time to keep what we review fresh on the site but this store had some fun ones so we picked up quite a few. Hope they are good, and if so, we hope that they pop up near you. We will start with the wines we found that had a limited time Costco discount.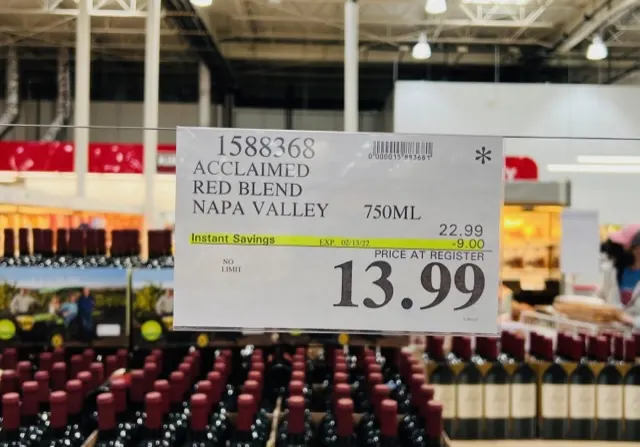 The first of which is this red blend from Napa. The Acclaimed brand is part of Precision Wine Co.'s portfolio whose wines pop up at Costco and we've reviewed a few of them before.
There's not a lot of information online about this wine but obviously the sustantial Costco price discount caught my eye. Retail appears to be around $30, with Costco's standard price being $22.99. When you tack on the $9 extra discount it brings it all the way down to $13.99. This offer is good through 2/13.
So great price, but that's not the only highlight. We really enjoyed this wine. It's subtle and restrained, not a giant California fruit bomb by any means. Cherry on the nose, medium to medium plus in body, it just feels great in the mouth.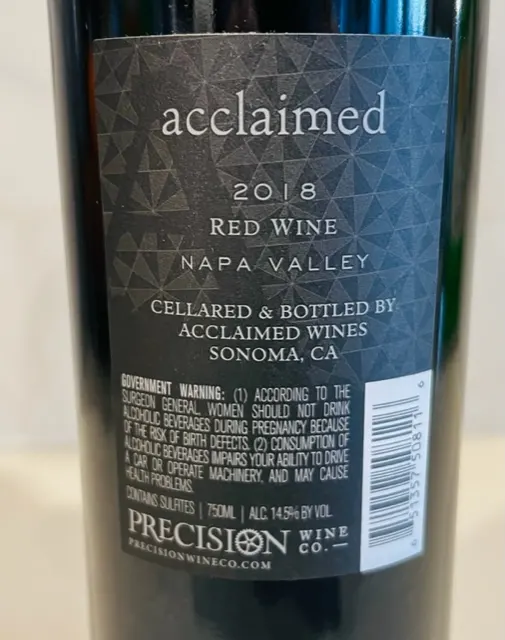 Lots of dark fruit, black cherry, black currant, plum with a touch of vanilla. Acidic and dry into the finish. 2018 was a great vintage in Napa and this is a real treat, especially at this price. A nice Costco wine find for sure, and a wine that we will add to our Top Picks list.
CostcoWineBlog.com Rating: 91 points (a Costco Wine Top Pick)
Costco item number: 1588369
Purchased at Costco in: Jacksonville, FL (St Johns)
Alc. 14.5%