We love seeing new bottles from Stag's Leap Wine Cellars hit the shelves at Costco and this AVETA Sauvignon Blanc is one that we've never seen before, at least around the Atlanta area Costco stores we frequent.
Previously, as far as white wines go from Stag's Leap Wine Cellars, we've reviewed and enjoyed their Karia Chardonnay and standard Sauvignon Blanc. The wines have continually offered a good bang for the buck.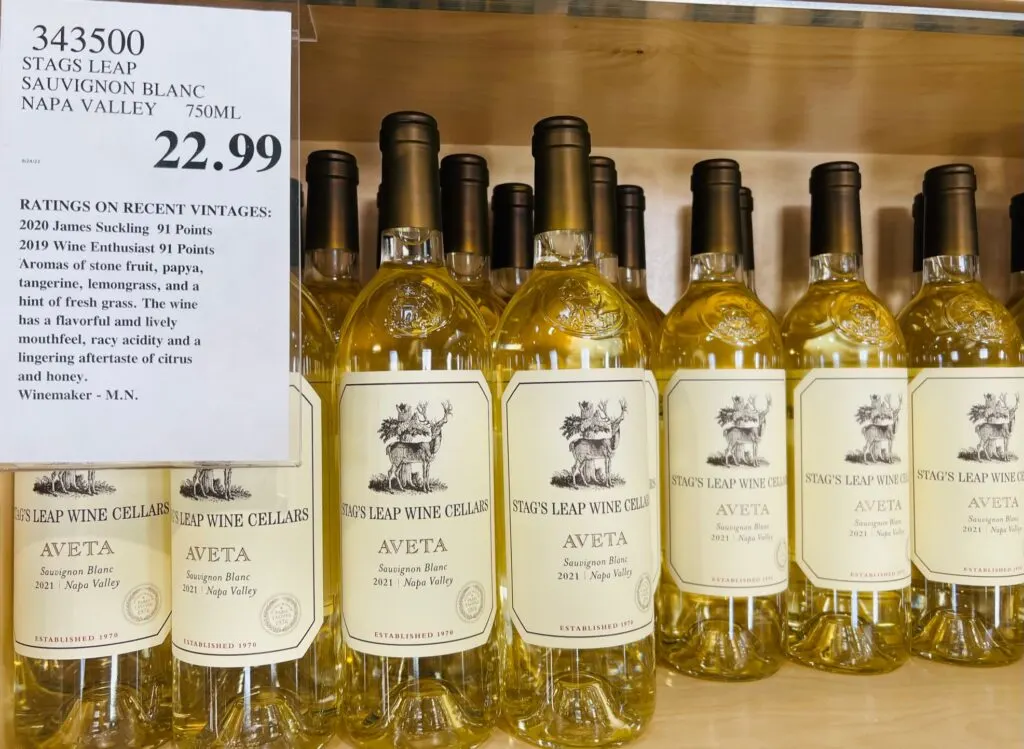 So we were super curious to get into this one. Costco's $22.99 price tag is pretty good, considering retail is around $30 and it looks to be selling a little higher than that even at some online outlets.
There are a few 90+ point ratings called out on the Costco placard and we found a few more in our online searches on this wine.
We also noticed on the Stag's Leap Wine Cellars website that this wine is actually a blend consisting of 76% Sauvignon Blanc, 19% Sauvignon Musque (a clonal variant of Sauvignon Blanc), 4% Muscat Canelli and 1% Semillon.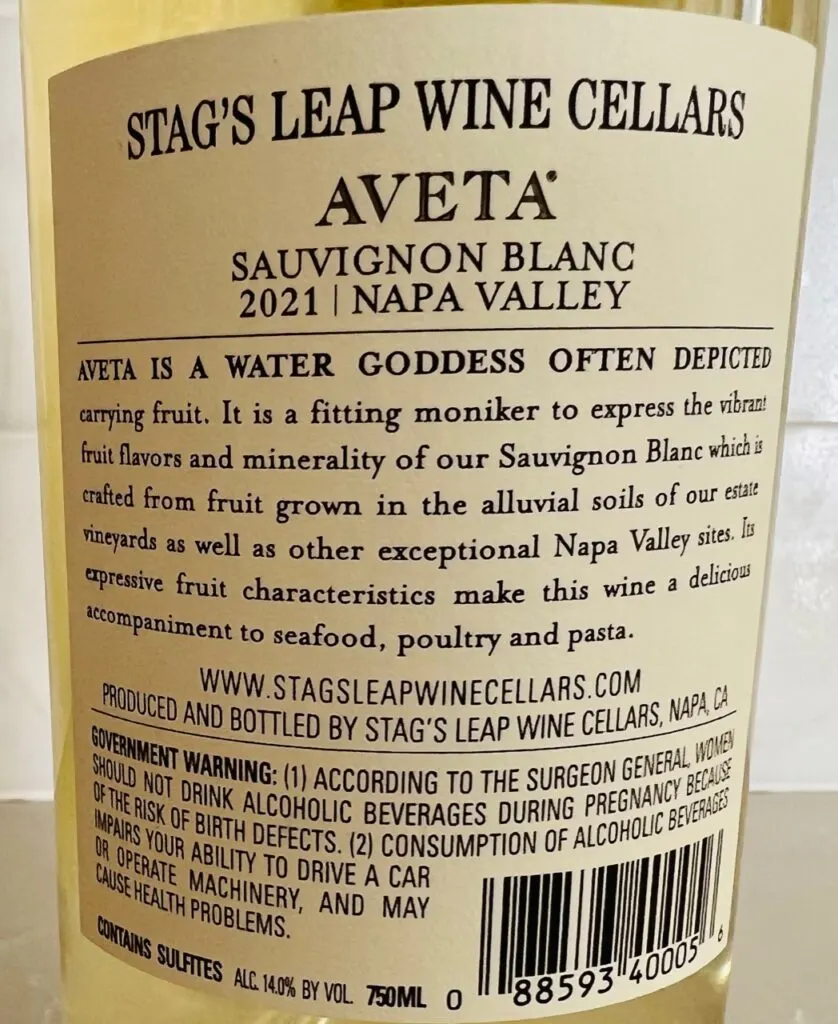 In the glass, the wine pours a medium yellow with citrus fruit on the nose; bright and crisp acidity; flavors of citrus, grapefruit and green apple. Finish really lingers. This is a delicious wine.
Just what we hoped for from a favorite producer; we're going to be adding this bottle to our recommended wine list.
CostcoWineBlog.com Rating: 90 points (a Costco Wine Top Pick)
Costco item number: 343500
Purchased at Costco in: Atlanta, GA (Cumberland)
Alc. 14%