This bottle was an easy drop in the cart once we saw that huge limited time Costco discount. And the wine turned out to be pretty good too.
First off we love Pinot from Sonoma Coast (Flowers is a favorite one that comes to mind). And then the massive discounted price bringing this bottle down to $11.99. We love seeing those yellow bands on the placard.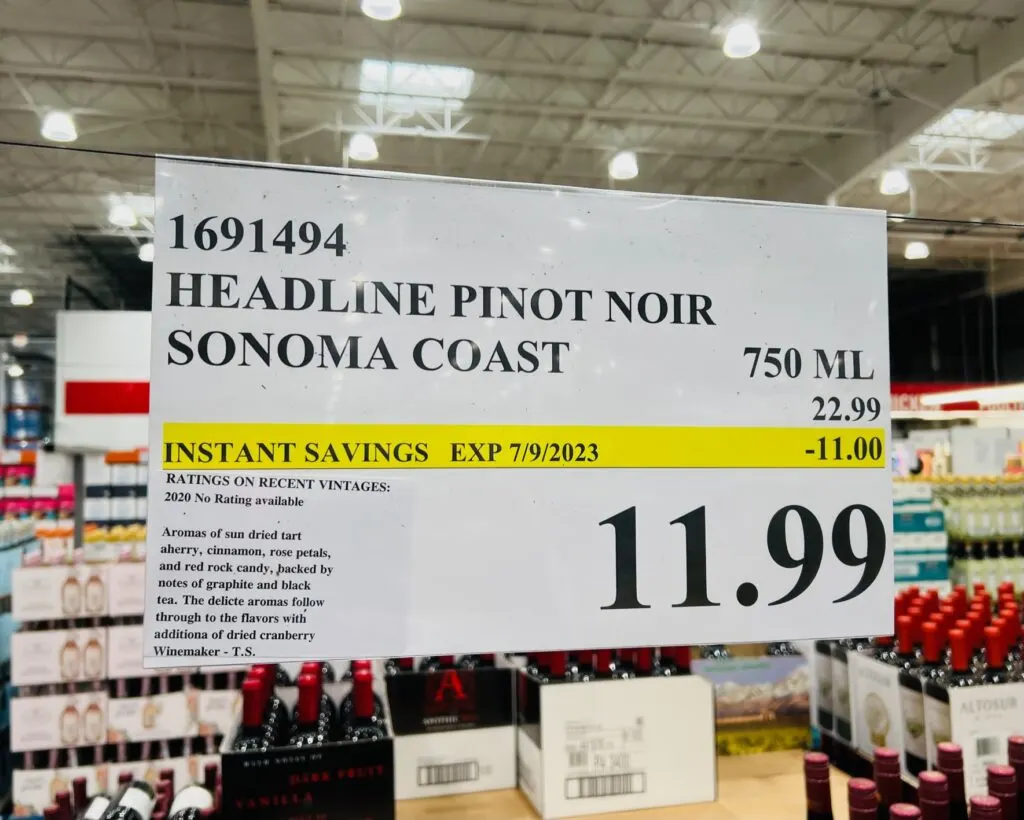 Retail price online looks around $35. Regular Costco price is $22.99, and the $11 discount brings it down to $11.99. At our local Costco, this special price is valid through July 9.
In addition, this one received 90 points from Wine Enthusiast, who we often agree with, but was a little higher this time than we'd go on this one.
This is a full-bodied Pinot and it's hefty. Definitely a Cabernet drinkers style of Pinot; dark fruit flavor, black cherry, plum, blackberry; good acidity, a little sharp in the finish but overall a good wine.
It needed a good amount of air to show its true self, so don't hesitate to toss in a decanter for 30 minutes before you enjoy it.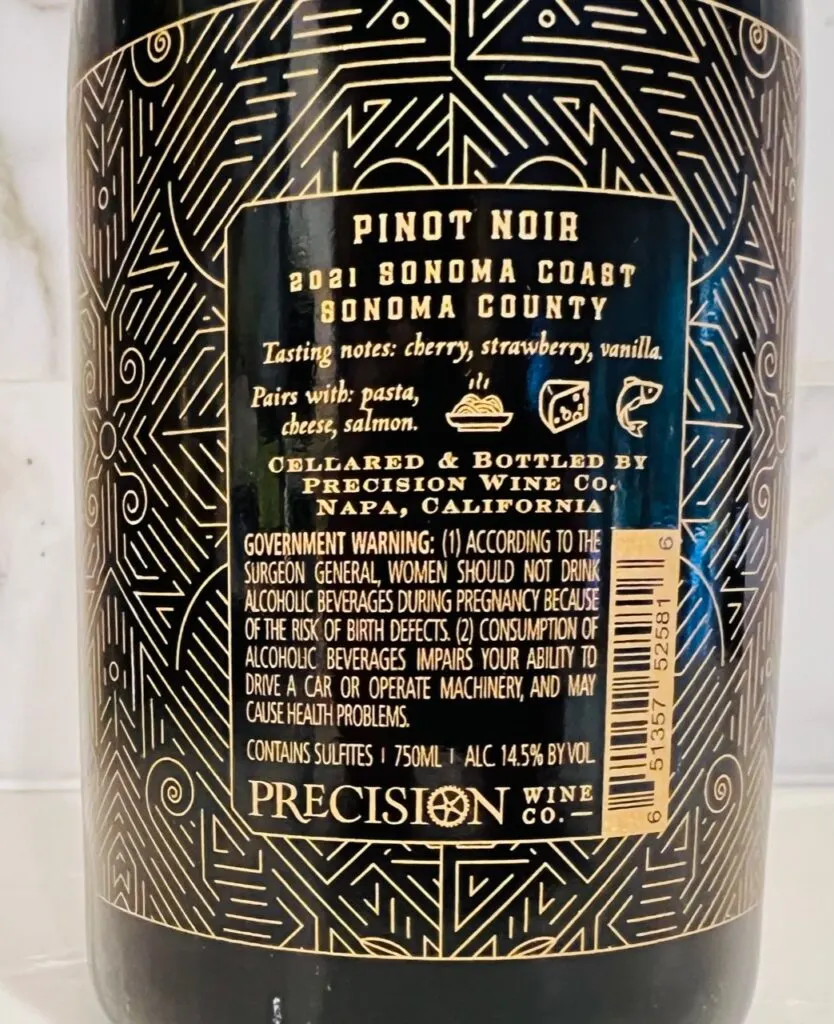 In the end, this is a good buy with the discount, but without the nearly 50% off, there are other Pinots in the $20-$25 range we'd opt for. Four Graces comes to mind as we just had it at a restaurant last week, and were reminded how awesome it is.
CostcoWineBlog.com Rating: 87 points
Costco item number: 1691494
Purchased at Costco in: Atlanta, GA (Kennesaw)
Alc. 14.5%