Here's another new white wine to hit Costco that we were pumped to find.
We just reviewed this excellent Gavi, and like we mentioned in that review, it's refreshing to see new bottles like this arriving in stores. Sometimes the white section can get a little stale with the same wines, at least around the stores we frequent.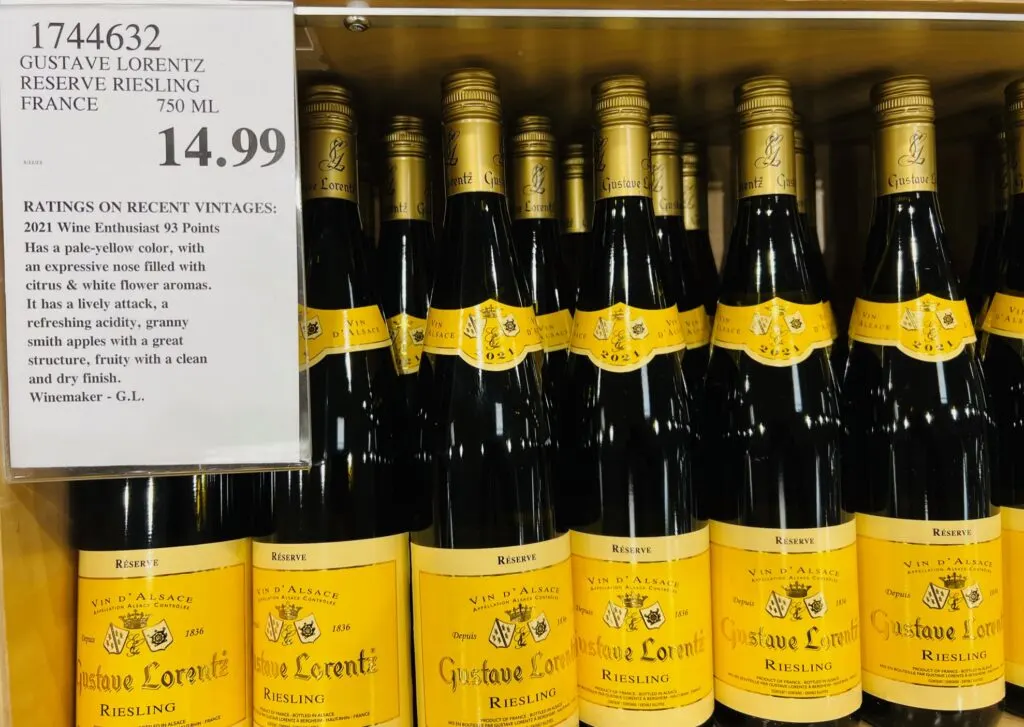 This is a dry Riesling from Alsace, coming in at a solid $14.99. The wine looks to be around $18-$21 at other outlets we found.
Big scores for this one too including the 93 points noted on the placard from Wine Enthusiast. And we found a lot to like as well.
The wine pours a medium straw color with vibrant citrus fruit and lemon on the nose. In the mouth are flavors of apricot, orange and green apple; nice acidity, clean and crisp with a lasting finish.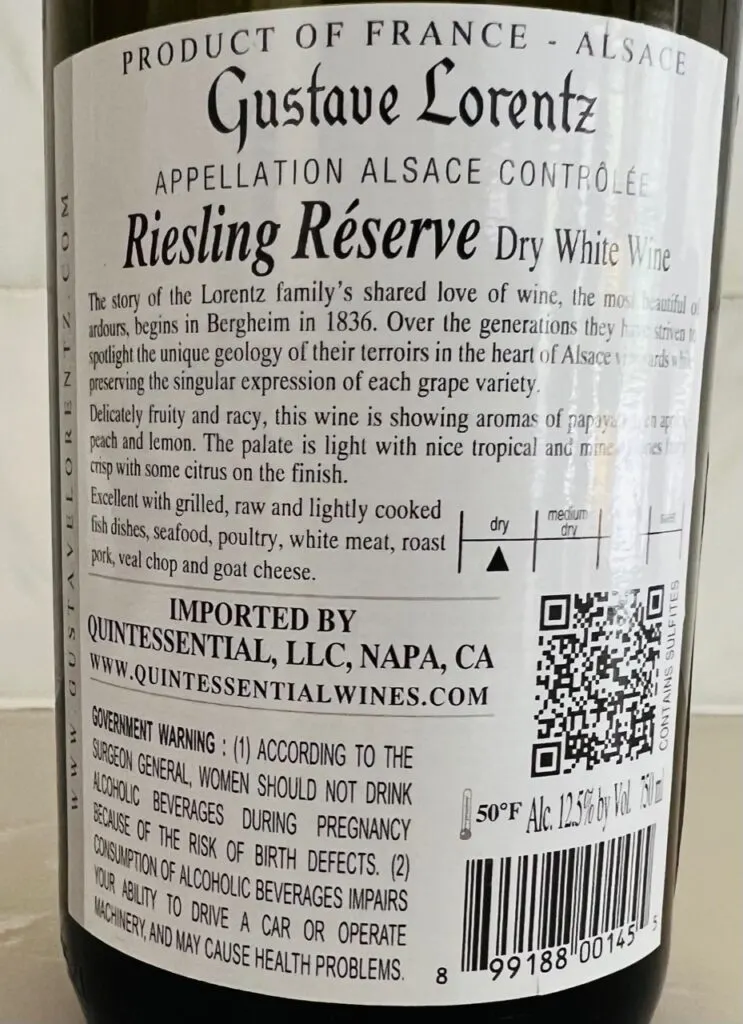 This is a well made Riesling, perfect for the summer months. We're big fans, and will add this bottle to our Top Picks list.
CostcoWineBlog.com Rating: 91 points (a Costco Wine Top Pick)
Costco item number: 1744632
Purchased at Costco in: Atlanta, GA (Kennesaw)
Alc. 12.5%