This is perhaps the most interesting wine I've tasted in a long time, and it is the first time I've tasted a "white" Pinot Noir.
I felt pretty confident in the hands of Willamette Valley Vineyards because they are experts with Pinot Noir. We've highlighted quite a few of their Chardonnays and Pinot Noirs over the years, and have always enjoyed them and felt they overdelivered for the price.
You can't tell from the bottle, but when they say "white" they mean this wine is clear. Like almost as clear as water. Here's a pic of my glass.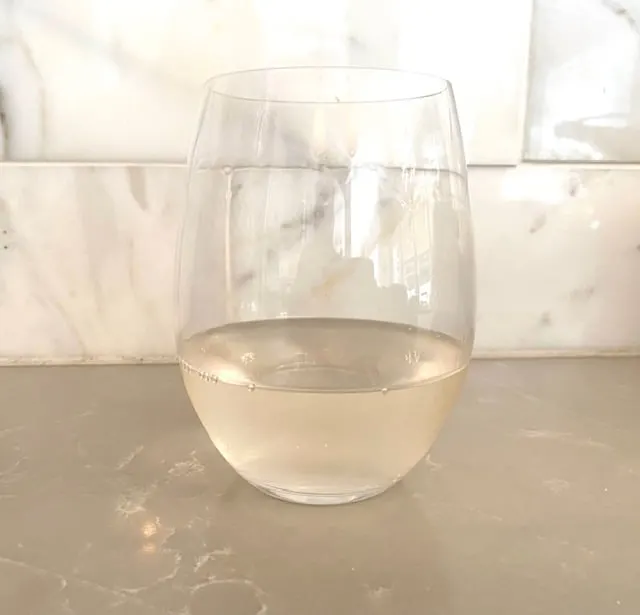 So how do they do that with Pinot Noir? From what I learned, they pick the fruit at peak ripeness and immediately press it gently to release juice without color or tannins from the skins. And they use a combination of stainless and neutral barrels. There's a great short video here about the process.
And the color is super deceptive because the wine has richness, body and structure once you get it into it. The flavors are a nice combo of what you expect from red and white wines, just in a rather unique combo package.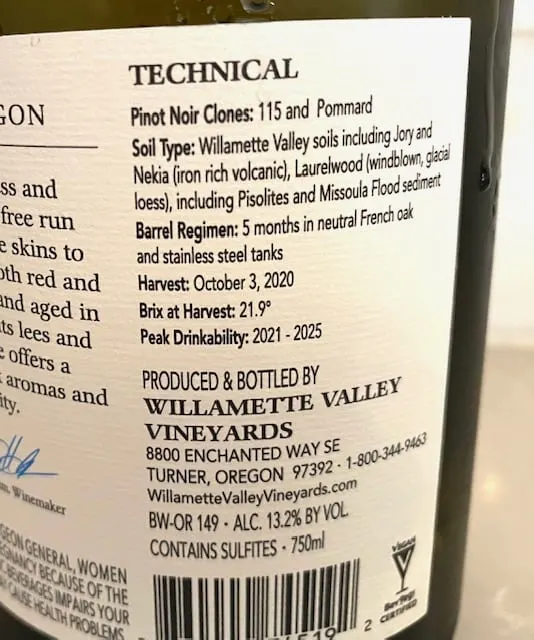 The wine is floral on the nose with flavors of peach, strawberry, lemon and pear, a touch of vanilla and cream. Medium in body with nice acidity, the wine is super clean; great finish.
Costco's price is $24.99, which is pretty good. Wine.com and other online outlets sell it for around $30.
I always say that the best way to learn about wine is to constantly explore and try new things. Here's a good one to experiment with.
Or pour it randomly for some guests and watch the reaction when they see the clear color and then taste it. You're guaranteed to catch them off guard.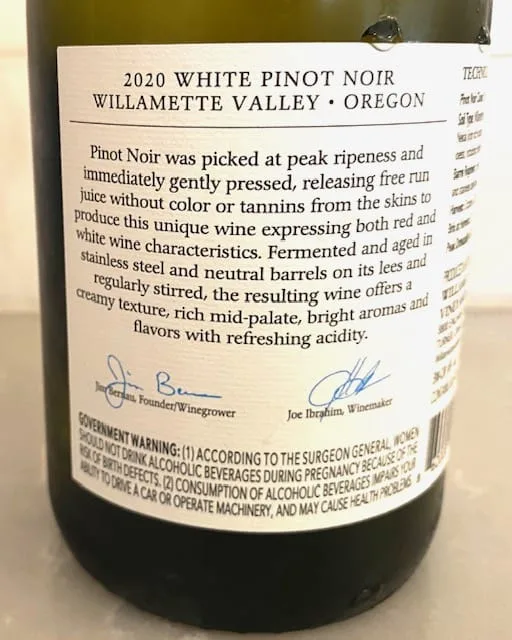 CostcoWineBlog.com Rating: 89 points
Costco item number: 993807
Alc. 13.2%
This wine was received as a sample for the purpose of writing this review. All reviews are written at the discretion of the individual reviewer. Opinions of the reviewer do not necessarily reflect those of CostcoWineBlog.com as a whole, and reviewers are not paid for their reviews by wineries or their affiliated distributors. We at CostcoWineBlog.com believe that wine preferences and opinions are often subjective and highly individualistic. Our scores are based on our individual perception of a wine and how well it reflects the area in which the grapes are grown, the expression of the grapes, and also the quality of the finished product. We remind readers that we are 100% independent of Costco Wholesale Corporation, and are simply of a group of Costco wine fans looking to try new wines and share our favorites with this community.