It seems like people around the wine world are talking a lot about Chianti Classico at the moment. I know one of my favorite wine writers, Eric Asimov from the NY Times, is a huge fan of them right now.
We've always enjoyed them as well, finding a lot of quality at great prices, so figured it was worth tasting this 2016 vintage bottle that appeared at our Costco. It comes the Castellani Family, which has produced wine in Tuscany for more than 150 years.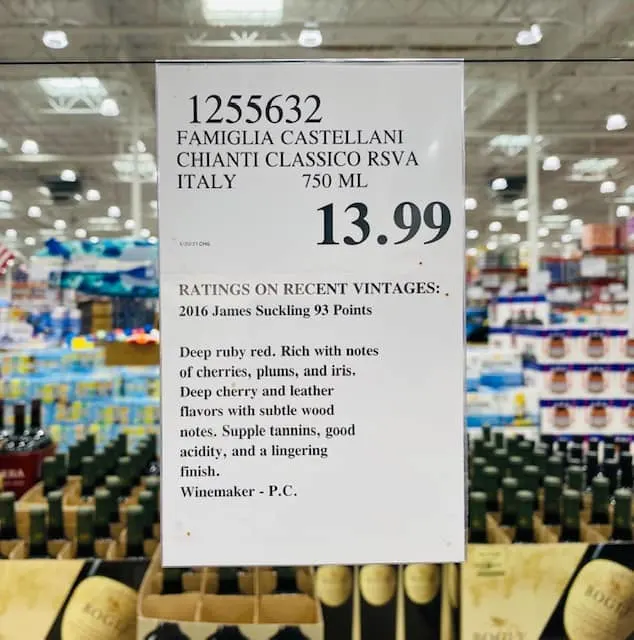 The price was $13.99 at Costco which is pretty good. Retail seems to be around $20, and online you can score the bottle for a few bucks less than that. And there's a nice big Suckling 93 point score on the placard.
2016 was an excellent year for Italian wine so I was a little surprised to see one still lingering around. And it was, as I hoped, drinking perfectly right now with a little age starting to form.
The wine pours a medium ruby going toward medium garnet in the glass; there's pepper and cherry on the nose which is dusty and earthy; the wine is medium in body with soft tannins, good acidity; super delicate and elegant at this stage.
In the mouth flavors of spicy cherry, red berry; dry and dusty into the finish.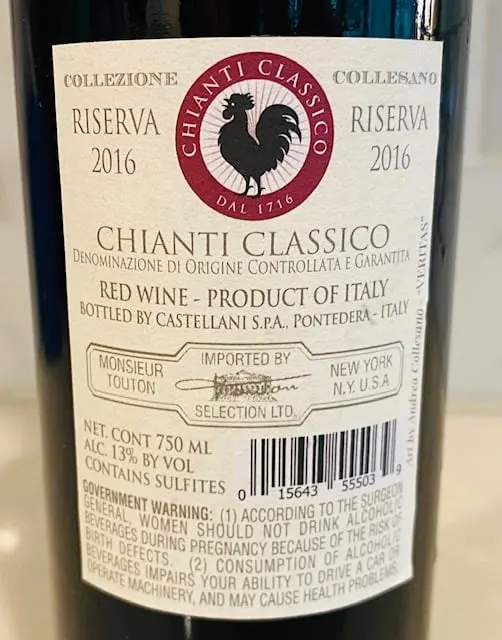 I really enjoyed this wine, and if I was drinking it blind and you told me it was a young Brunello I wouldn't have been surprised at all. Quite a nice Costco wine buy for $14.00 that we will add to our Top Picks list.
CostcoWineBlog.com Rating: 91 points (a Costco Wine Top Pick)
Costco item number: 1255632
Purchased at Costco in: Atlanta, GA (Kennesaw)
Alc. 13%