Malbec is such as good place to find value in the wine world today, so bumping into this one for $7.99 at Costco caught my interest.
This bottle is $14.49 at Total Wine, and around $12 elsewhere online, so Costco's price is amazing. The wine inside is too, making this a big time Costco winner.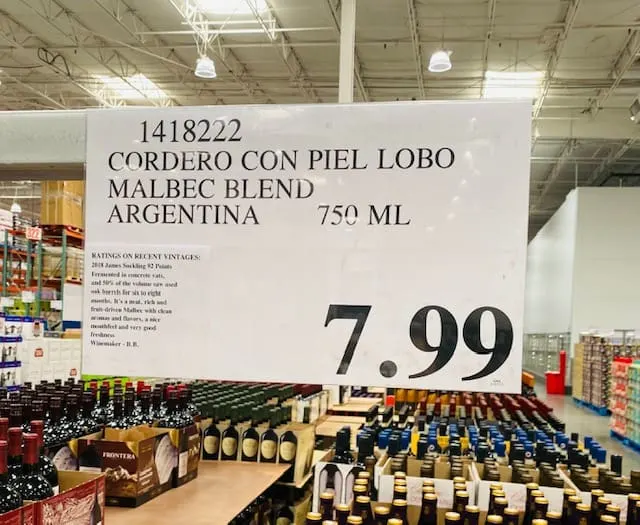 Wine Advocate went 90 points. Suckling went 92 points on it. As usual, we won't go that high, but still will give this one high marks all around.
The wine is medium purple on the pour with fresh berry fruit, some earth on the nose; in the mouth it's mostly dark fruit with plum, blueberry and black cherry flavors; very straightforward and clean throughout. There's a touch of oak in the finish which is super lasting; grippy mountain tannins; this is my style of red wine.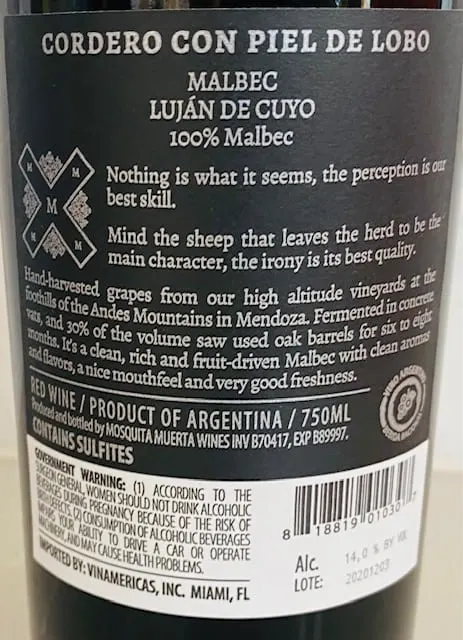 We found this to be a very elegant Malbec especially considering the price, which puts it in contention with the Kirkland Malbec that is priced at $6.99. While we usually enjoy the Kirkland bottle, if you have the choice between the two, I'd lean towards this one for $1 more. I imagine this bottle will move fast once word gets out.
CostcoWineBlog.com Rating: 89 points
Costco item number: 1418222
Purchased at Costco in: Atlanta, GA (Kennesaw)
Alc. 14%