Just a few weeks ago, we had a conversation with some friends about wine and the question came up, "I love Barolo but it's just so darn expensive. It's a special treat, but I want it all the time."
We feel the same way, and our answer to this question was Langhe Nebbiolo. And then at Costco this past weekend, we found this bottle for $15.99 and had to give it a shot.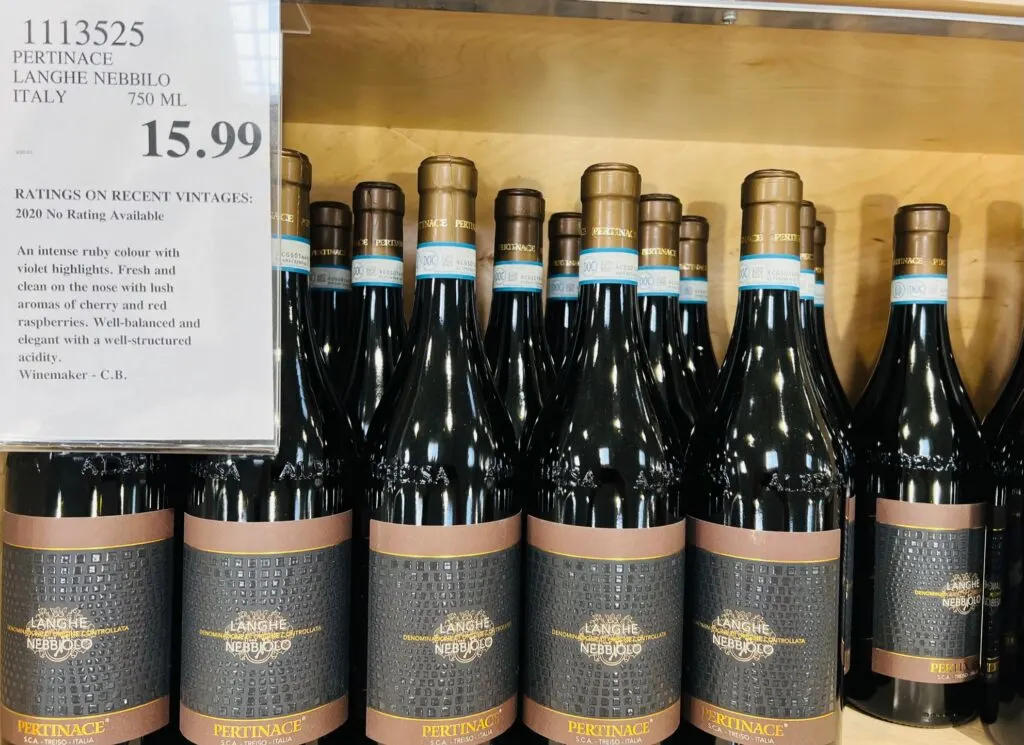 These wines are widely regarded as "baby Barolo" and this one lives up to the moniker. Retail price looks to be around $22, so Costco's price is pretty good. We found a few 91 point ratings on prior vintages, but not a lot of information or notes on this 2020 bottle.
Classic Nebbiolo in the glass, light and a pale garnet; red berry fruit on the nose and in the mouth; medium body, dusty and dry with nice acidity; a little pepper in the excellent finish.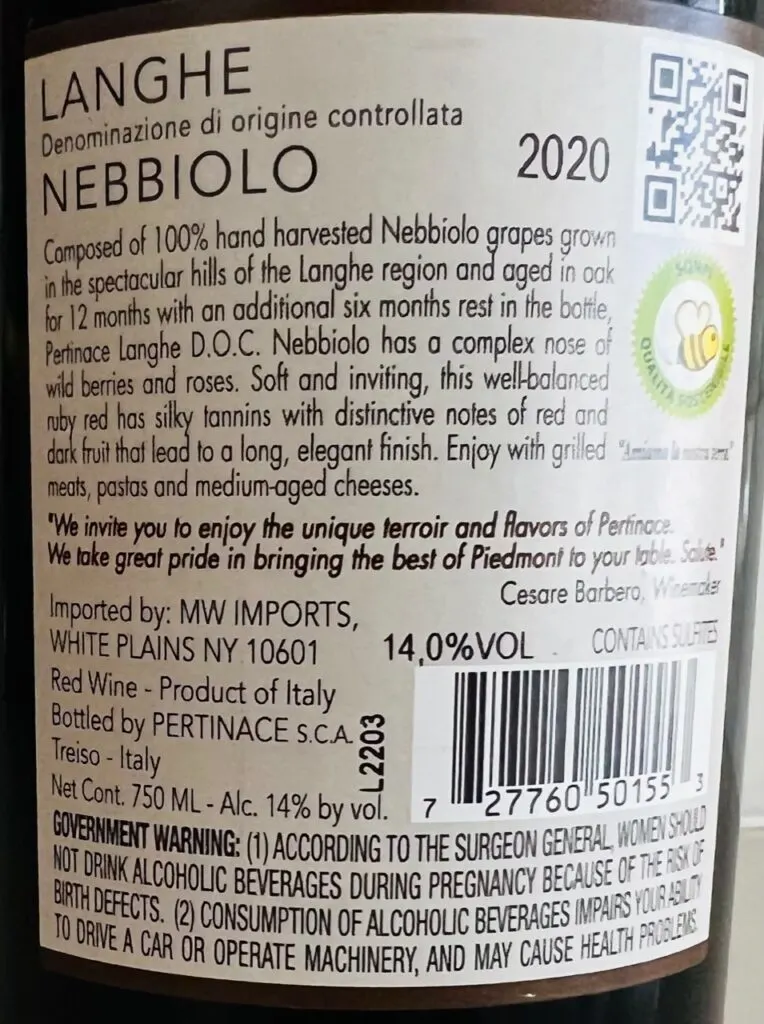 This is a very nice Italian bottle at a fantastic price. A must buy for Nebbiolo fans, and a good one to try for Italian wine fans who aren't familiar with the varietal but looking for something light in the mouth and flavor packed.
CostcoWineBlog.com Rating: 89 points
Costco item number: 1113525
Purchased at Costco in: Atlanta, GA (Woodstock)
Alc. 14%