We're seeing quite a few new vintages of Kirkland wines hitting stores right now and we're making our way through them as fast as we can to report our thoughts back to you.
This one is a very welcome sight. As regular readers will remember, the Kirkland Sancerre was introduced for the first time last year with the 2019 vintage, and we loved it, rating it 90 points. We were really hoping it wasn't a one and done offering, and thankfully with this bottle showing up, we know now that it is not.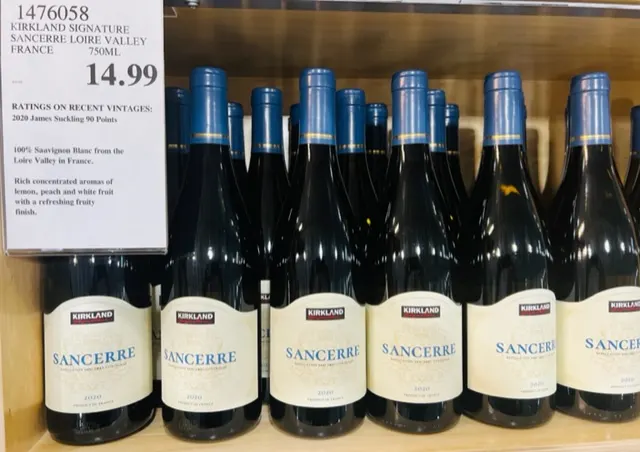 A little bonus is a slight price reduction down to $14.99, from $15.99 last year. We'll always take that. $15.99 was more than fair. Our tasting notes are similar to the prior vintage, so we think that if you liked it before, you'll like this one as well.
The wine pours a medium yellow in the glass with a juicy nose of citrus fruit. The nose was a little more vibrant compared to how I remember the prior vintage. It's medium in body with good depth; flavors of peach, green apple, citrus fruit with a touch of oak; nice finish and just solid all around.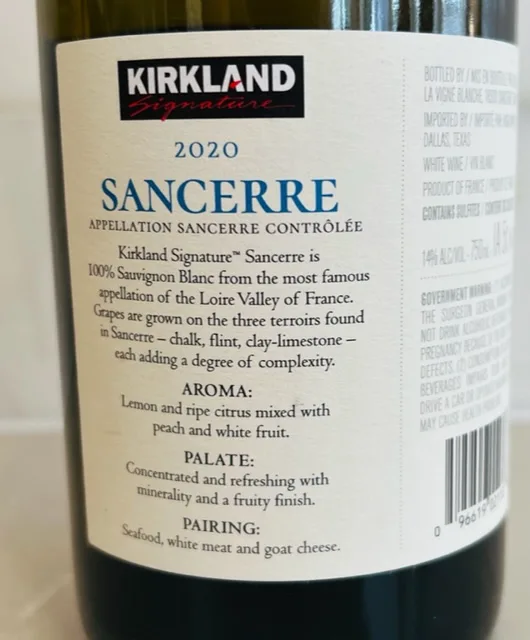 Sancerre is Sauvignon Blanc from France's Loire valley. Bottles from here consistently deliver, and rarely show up priced this low, so this bottle is fun Costco find.
After tasting, and before confirming my rating on the last vintage, I marked this one an 89, so that's what we're sticking with. One point down from last year, barely. Great juice.
CostcoWineBlog.com Rating: 89 points
Costco item number: 1476058
Purchased at Costco in: Atlanta, GA (Kennesaw)
Alc. 14%