It's always exciting when there's a new addition to the Kirkland Signature portfolio of wines, and we've seen a few good ones over the past 12 months. There was the new K Vine Kirkland wines (Chardonnay and Rosé) from Charles Smith, and the Kirkland Barolo that come to mind.
This Sancerre is definitely on the list of winners too, and I hope we see this one in regular rotation in future vintages.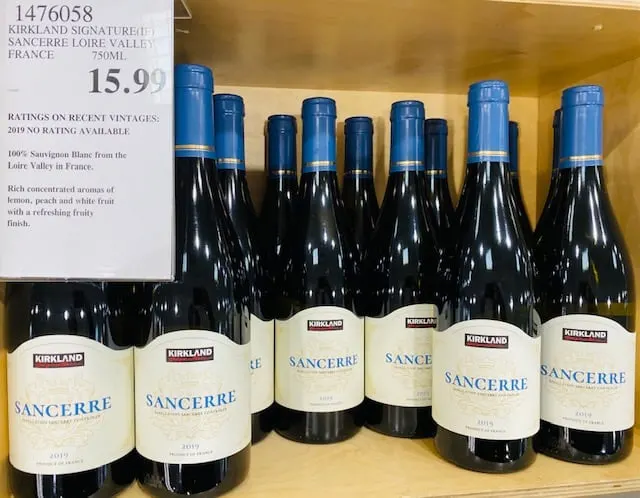 Sancerre is a wine region in the Loire Valley of central France where the white wines from are made from Sauvignon Blanc. So like most French bottles, the label specifies the region not the varietal, and sometimes, as is the case here, you get a bit more information on the back label.
French wine is always a study in geography.
A lot of the Sancerre wines you see are priced between $20-$35, so I think Costco brought this one in at the right price point of $15.99. This was confirmed once we started tasting it too as this proved to be a very nice expression of Sauvignon Blanc.
The wine poured a medium straw in color, pretty light in the glass; fairly muted on the nose with subtle hints of orange peel and citrus fruit; in the mouth though is where the wine really started to shine with nice citrus fruit flavor, apricot, lemon, a little grapefruit; nice acidity and minerality with a touch of vanilla into the finish.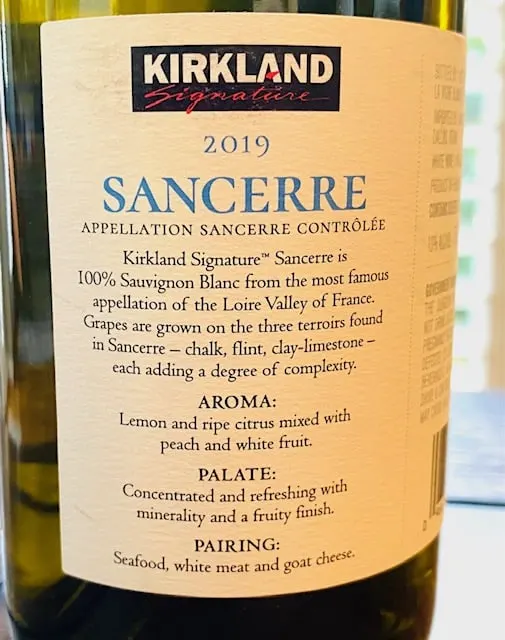 This bottle is a very welcome addition to the Kirkland wine family, and we're excited to see what future vintages might deliver. Since it's early March, it's unlikely these are going to be hanging around stores when the weather warms up, so I'm planning on buying a few to hold on to for the summer months.
CostcoWineBlog.com Rating: 90 points (a CostcoWineBlog Top Pick)
Costco item number: 1476058
Purchased at Costco in: Atlanta, GA (Kennesaw)
Alc. 13%