We love finding and tasting new Chateauneuf-du-pape from Costco, and here's a new addition to the wine aisles that turned out to be a huge score.
Outside of the Kirkland Chateauneuf-du-pape that is priced at $20, it's hard to find good Chateauneuf at a reasonable price. Usually you have to spend $40-$50+ to get the highly rated and super tasty ones.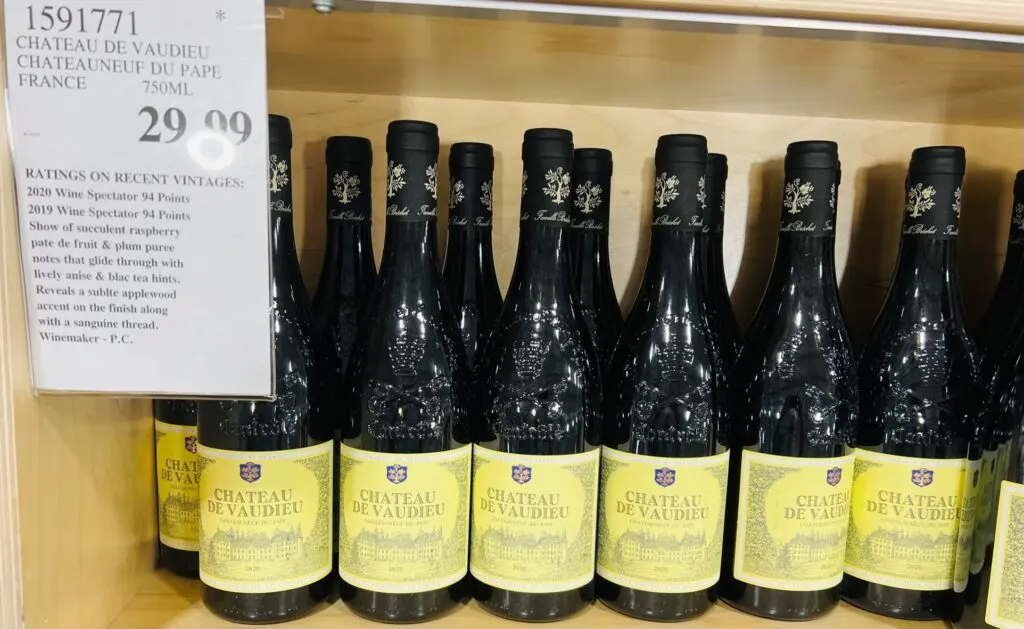 Costco's price on this bottle was $30 and online it looks to be going for a little more than that, around $34-$37.
The Costco placard nicely displays the Wine Spectator 94-point rating, and in clicking around online we found a 93 from Jeb Dunnuck, who is one of our favorites. The wine is mostly Grenache with smaller parts Syrah and Mourvedre.
In the glass it pours a medium ruby in color; good contrast of dark and red fruit; some black cherry and raspberry flavors; notes of dark chocolate, vanilla and cream towards the finish; pepper and spice linger in the finish.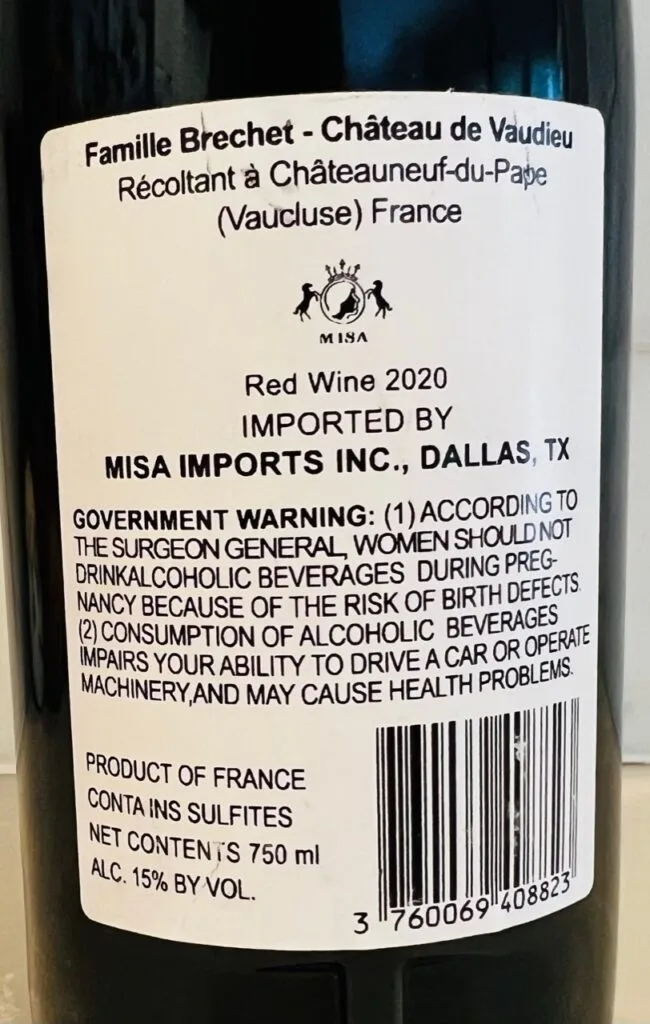 This was a delicious Chateauneuf and one of the better ones we've had in the price point. Our rating is going to match Jeb's at 93 points. This is a treat, an excellent buy and an easy addition to our Top Picks list.
CostcoWineBlog.com Rating: 93 points (a Costco Wine Top Pick)
Costco item number: 1591771
Purchased at Costco in: Atlanta, GA (Kennesaw)
Alc. 15%