Here's another new and interesting bottle of white that popped up in our Costco. We've had some good luck this summer finding some new additions outside of the usual suspects.
Muga makes a range of Riojas and we've enjoyed them in the past; usually fairly priced as this white bottle was at Costco. Costco's price was $14.99, but an online search shows it retailing for around $20-$22.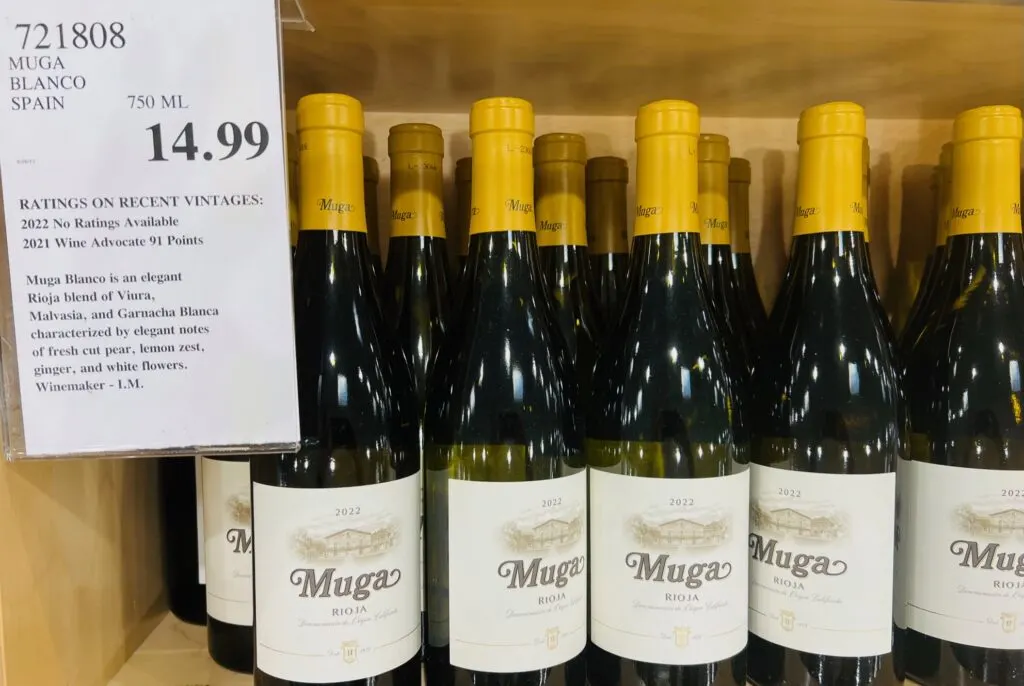 Historically, this wine also has consistent 90 point ratings from just about every critic. We didn't see any ratings on this 2022 vintage yet though.
Varietal wise we didn't see an exact breakdown for 2022 either, but in the past the wine has been a blend of Viura, Garnacha Blanca and Malvasia de Rioja, which is likely close to what this one is as well.
Getting into the wine it pours a pale yellow in the glass with citrus aromas; flavors of pear, peach, green apple; very acidic and sour, tangy into the finish.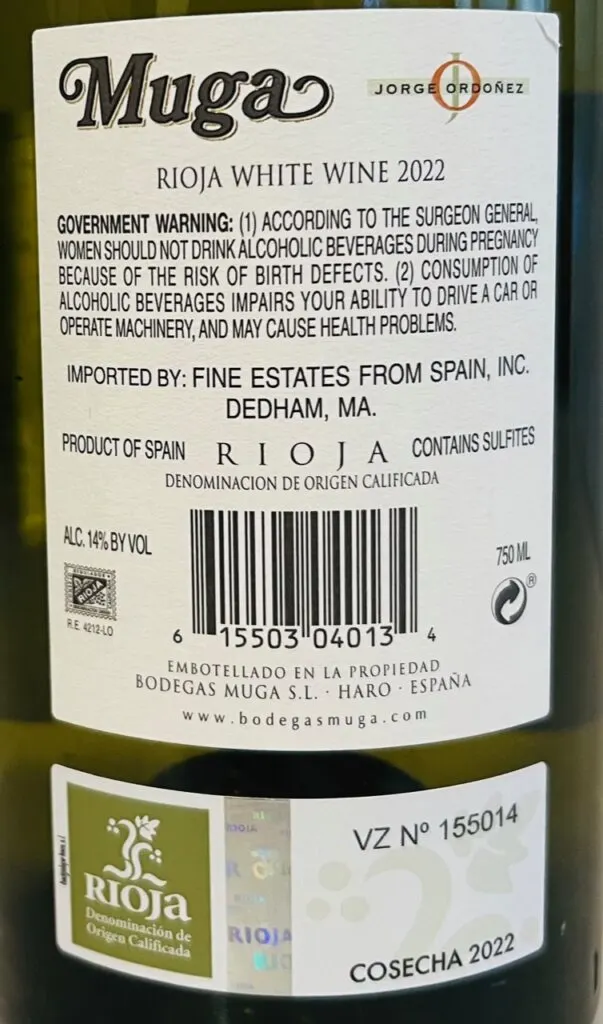 If you're like us and love sour beers and all things acidic, this is right up your alley. A crisp and fun summer wine.
CostcoWineBlog.com Rating: 88 points
Costco item number: 721808
Purchased at Costco in: Atlanta, GA (Kennesaw)
Alc. 14%