We've seen this bottle before in Costco stores, but it being the holidays and all, we just could resist that velvety red label.
And we are thrilled we tried it. This is flat out delicious Napa Cabernet at a very competitive Costco price.
Wine.com is selling this bottle for $47.99, in contrast to Costco's $34.99 price tag. The wine has received ratings in the low 90's for almost every recent vintage.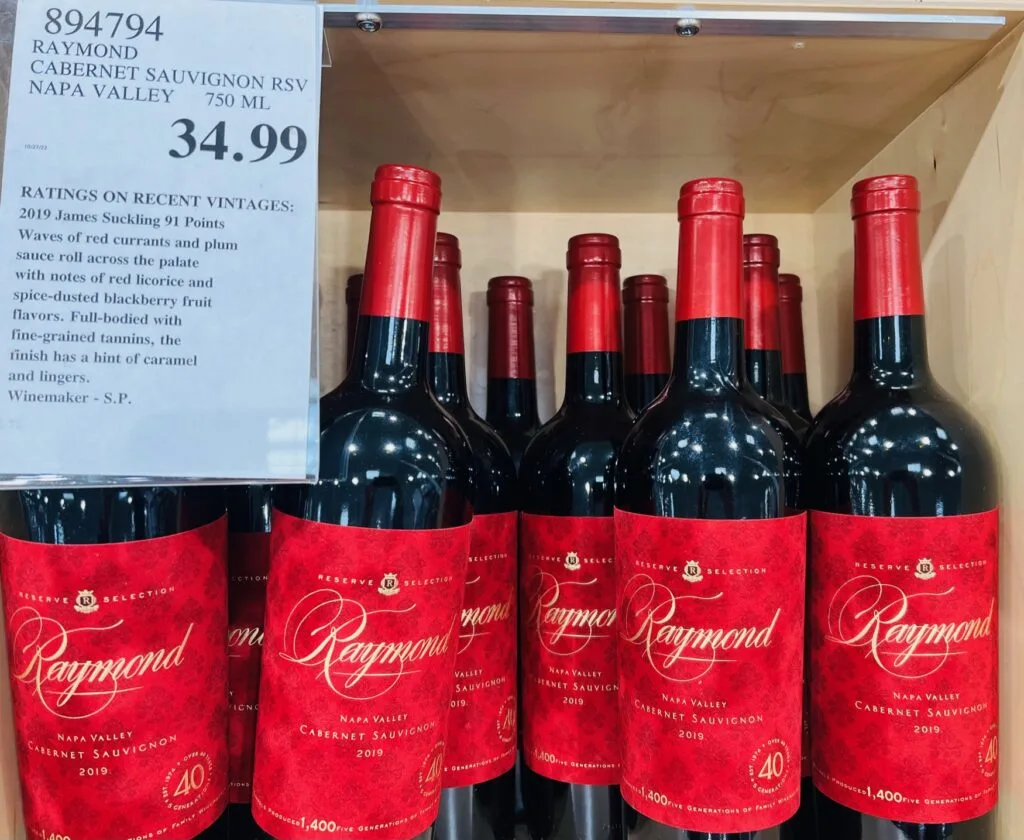 From our experience, Raymond is just a dependable, staple name in Napa wine. We found their Reserve Chardonnay at Costco a while back with a limited time $8 discount, that brought the price down to only $11.99.
That wine was amazing; we rated it 91 points and should have bought a case.
This reserve Cabernet is signature Napa juice. Just what you want. A little research showed it has a slight mix of other varietals too, resulting in: 93% Cabernet Sauvignon, 4% Petit Verdot, 2% Cabernet Franc and 1% Merlot.
It pours a deep ruby in the glass; notes of cigar box and herbs; really nice black cherry and blackberry fruit flavor; medium plus to full in body, touch of mocha and herbs towards the finish which is elegant and lasting.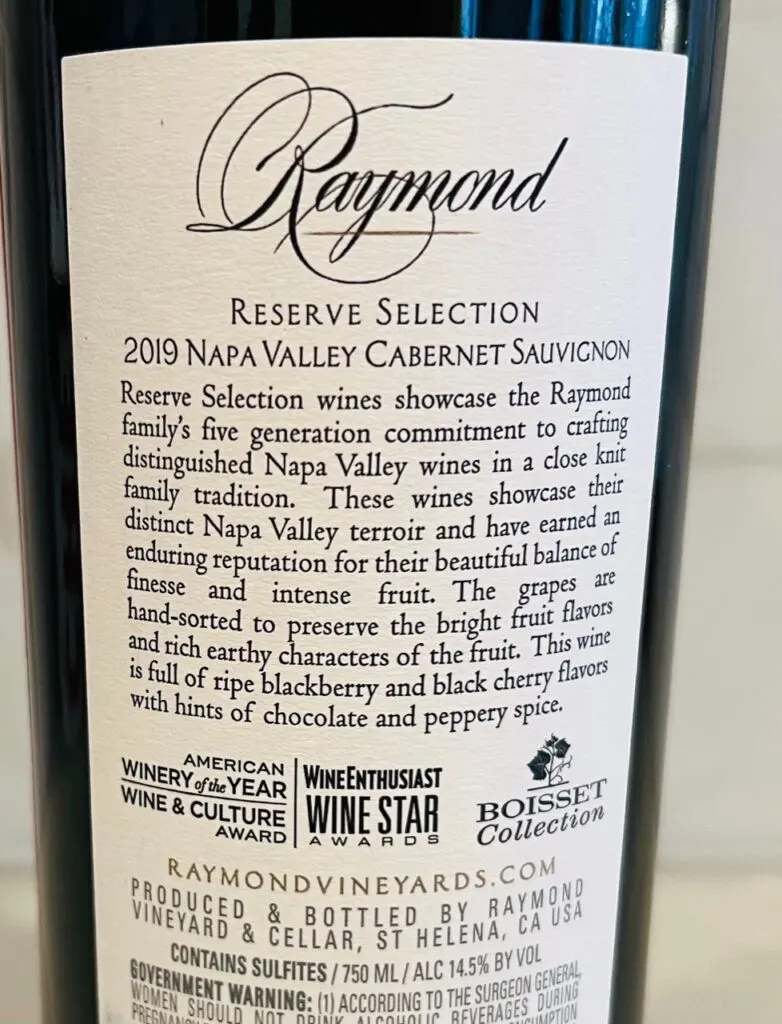 This is Napa Cabernet just as you want it, at a very reasonable for a bottle of this quality.
If this sounds like your kind of thing, make sure to keep an eye out for the My Favorite Neighbor too. We just tasted the latest 2020 vintage of that last night, and it continues to impress in this similar price range (thanks JP).
CostcoWineBlog.com Rating: 92 points (a Costco Wine Top Pick)
Costco item number: 894794
Purchased at Costco in: Atlanta, GA (Kennesaw)
Alc. 14.5%