Here's a Kirkland wine favorite we are always excited to see hit stores, the Rutherford Cabernet.
This marks the third vintage we've tasted. Previously, this was actually a Rutherford Meritage blend, but with the 2016 vintage it became a straight Cab. We also seemed to have missed the 2017 vintage if one was produced; not sure about that.
But historically speaking, this bottle one is climbing the charts with our ratings.
2016, 89 points, $17.99
2018, 92 points, $18.99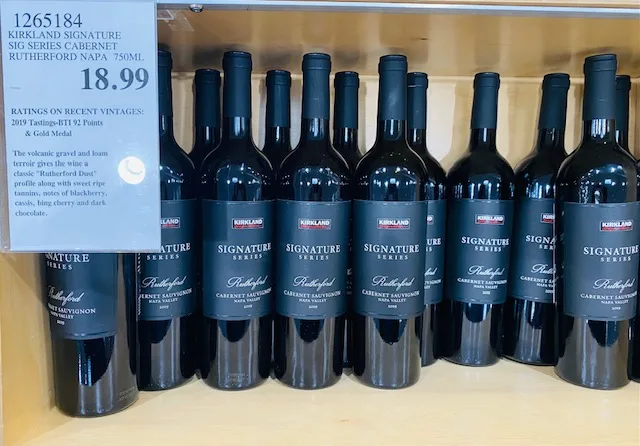 Small price jump with the 2018, but that stabilized with the 2019 which is great. For Rutherford Cabernet, it is hard to find something like this bottle for under $20. And it drinks like it cost 2X that price. The 2019 fell right in line with similar tasting notes and remains an amazing Costco wine find.
This wine pours a deep dark ruby in the glass with a fresh, aromatic nose, very Napa in style. It is full bodied and super dry and grippy as these wines tend to be.
Nice combo of fruit flavors, led by dark fruit, blackberry, blueberry and plum along with some cherry and red licorice; similar to the prior year, but perhaps a tad more red fruit flavor in the mix. Moving into the finish there's a little vanilla and mocha.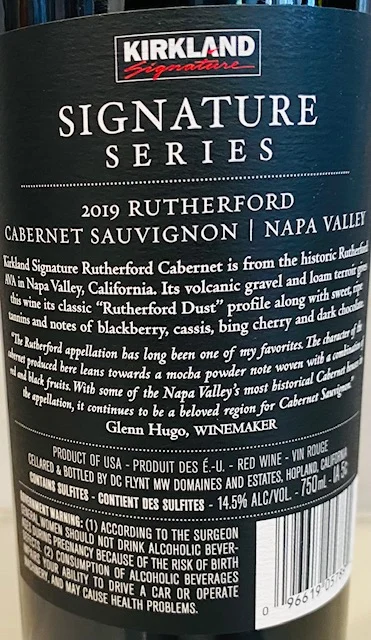 This is a winner and fans of these wines in the past will again find a lot to like here. We're going to stay at 92 points and again add to our Top Picks list. As far as Napa Cabs go, this is really hard to beat especially considering the very fair price point.
CostcoWineBlog.com Rating: 92 Points (a CostcoWineBlog Top Pick)
Purchased at Costco in: Atlanta, GA (Kennesaw)
Costco Item Number: 1265184
Alcohol: 14.5%