We were on the hunt for Costco bottles we haven't reviewed yet, and found this Napa Cab from Charles Krug that we're pretty sure we've tasted before, just haven't posted about it.
Over the years of running this site, we've reviewed three past vintages of the Charles Krug Sauvignon Blanc (2021, 2018, 2012) but not their Cabernet yet. We've always found the Sauvignon Blancs to be very good buys.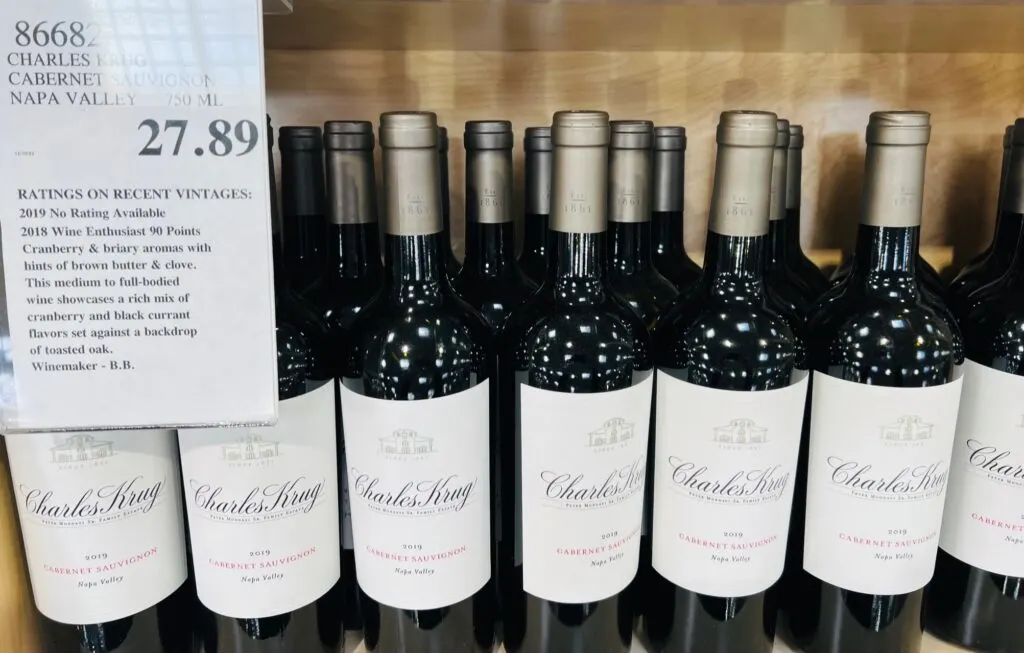 Costco's price on this Cabernet was $27.89, but a later online search showed it available at Total Wine for $26.97, and elsewhere online it was selling for mid $30's. So a good but not great price at Costco this time.
This wine consistently pulls down ratings in the low 90's from Wine Spectator and Wine Enthusiast. It's also a bit of a blend comprised of 92% Cabernet Sauvignon, 5% Petit Verdot, 1% Merlot, 1% Cabernet Franc and 1% Malbec.
In the glass the wine is a dark ruby with red berries, pencil shavings and spice on the nose; good depth in the mouth with more red berry fruit, along with black cherry and mocha notes; finishes chalky and spicy.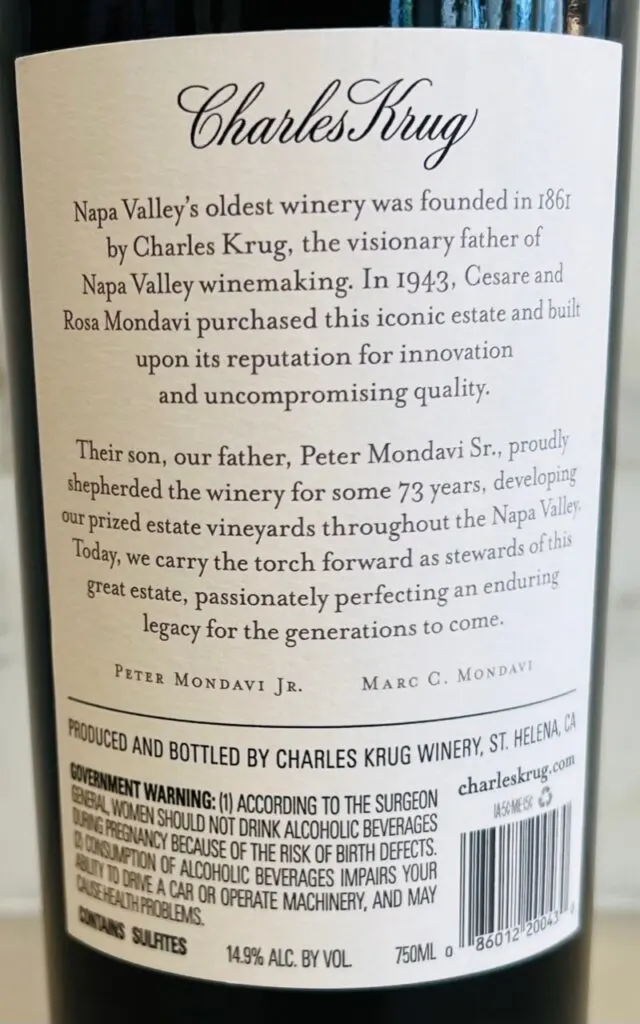 This one is pretty big and bold, but well executed and Napa wine fans will find a lot to like. It definitely drinks above its pay grade and is a perfect example of the bump in quality you get when you move from the $10-$15 range to the $20-$30.
CostcoWineBlog.com Rating: 90 points (a Costco Wine Top Pick)
Costco item number: 86682
Purchased at Costco in: Atlanta, GA (Cumberland)
Alc. 14.9%