This is a delicious Napa Sauvignon Blanc at an outstanding Costco price of only $12.99. A quick Google search shows the retail is around $18-$20 and it certainly drinks above its Costco price point.
Wine Spectator went so far as to give the bottle 89 points and I'll come in right around that same rating. I expected this to be an enjoyable wine, as is the case so often from Charles Krug offerings, but it delivered a nice upside surprise in terms of drinkability and cleanness that I really enjoyed.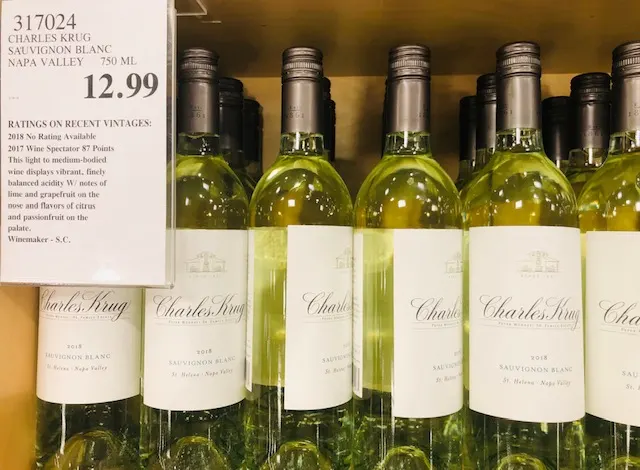 On the pour the wine is super clear, almost see through; nose of citrus fruit, the wine is medium in body. Flavors of lemon, white peach and green apple with a touch of minerality. Bright and crisp all around.
More Sancerre in style; not as acidic as New Zealand Sauvignon Blancs; if you find those to be too tarty and grassy, than this is a style you might really enjoy.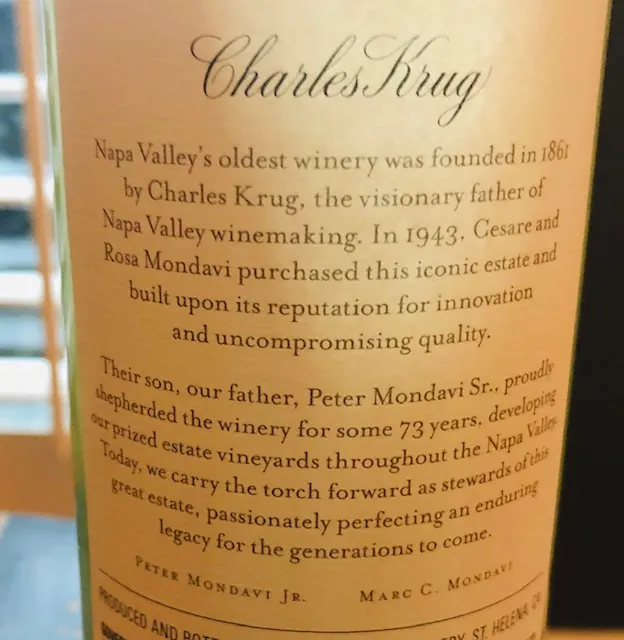 This bottle for me is one of those whites that are really good to have on hand for whenever you might need it. You can drink it casually on its own, pair with some shrimp and scallops, or enjoy before or after a meal. It's versatile and perfect when you need a dependable white wine that doesn't break the bank.
CostcoWineBlog.com Rating: 88 points
Costco item number: 317024
Purchased at Costco in: Atlanta, GA
Alc. 13.5%