Running into this bottle was a real surprise, particularly at a Costco in the Atlanta area. This is a small batch Syrah from Red Mountain in Washington State's Yakima Valley. Normally, I would expect to see something like this limited in distribution to Costco stores near where the wine is produced, not a few thousand miles away.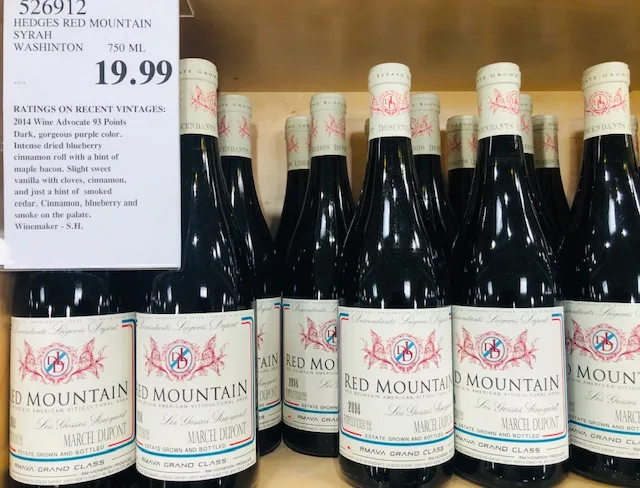 But boy am I glad I found it. This is an amazing wine at a very discounted price ($19.99). Online shows the bottle retailing closer to $40, and there were 3025 cases produced. I also noticed on the label that Wine Advocate gave the wine 93 points, which is not something you see often on a $20 wine.
And it delivered. This is 100% Syrah that is dark on the pour with a huge mouthfeel; full bodied, just a delicious wine. Flavors of cherry, blueberry, a nice red and dark fruit mix with a bit of 7-11 blue raspberry slurpie; spicy finish.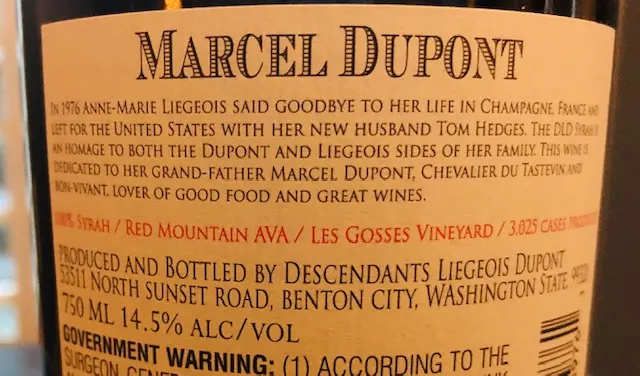 This is Syrah done right, and it's just begging for some BBQ ribs off the smoker. But if that's not an option, I could also enjoy this wine with something as simple as delivery pizza or as fancy as a $70 steak.
I'm going to put a few of these away if I can still find it for the winter months. Very nice juice, an amazing price, and a perfect addition to our Top Picks list.
CostcoWineBlog.com Rating: 91 Points (a CostcoWineBlog Top Pick)
Costco item number: 526912
Purchased at Costco in: Atlanta, GA
Alc. 14.%