There's a lot of value and quality to be found in Chianti Classicos these days. Eric Asimov, the wine critic at the NY Times, has been a big voice for these wines, and we have tended to agree.
A couple months ago we found the Cecchi Chianti Classico at Costco for $13, and that turned out to be an excellent buy. I hope many of you were able to scoop up a few of those. This Banfi bottle is good, but perhaps a slight step down from the Cecchi in our opinion.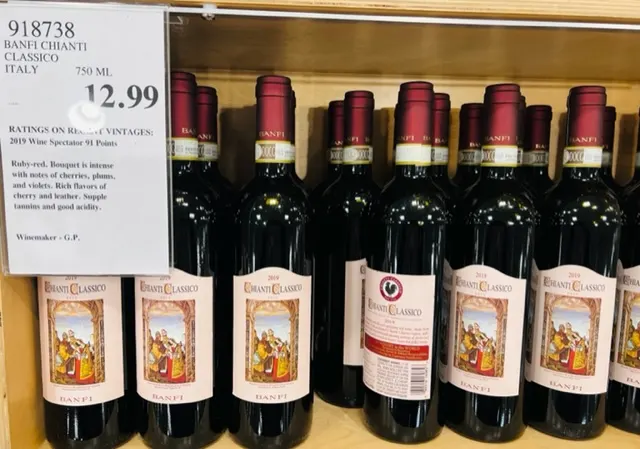 Costco's price is $12.99 which is pretty good. The same bottle seems to retailing around $17, and is online closer to $14-$15.
Wine Spectator was a fan awarding the wine 91 points as indicated on the Costco placard, and a quick search shows historical ratings in the upper 80's, low 90's over the years from other reviewers.
On the pour this wine is a light to medium purple in the glass; dried black fruit and subtle spice on the nose, medium bodied; flavors of black cherry, anise, pepper; acidic and dry in the finish.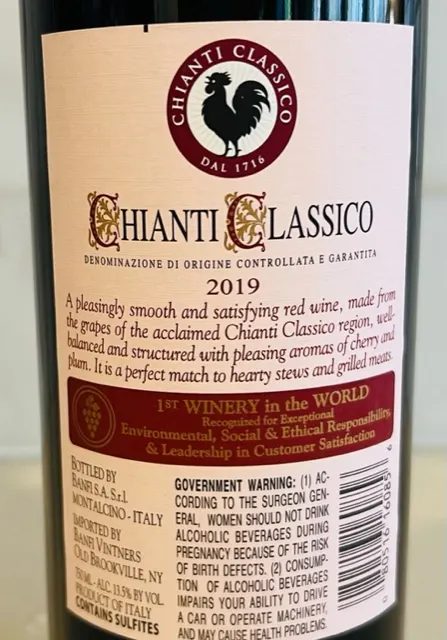 Pretty standard and perhaps lacking the depth we were hoping for, and have found in other Chianti Classicos, like the aforementioned Cecchi.
If you're looking for Italian reds at Costco, you can browse our Italian category for more recommendations.
CostcoWineBlog.com Rating: 87 points
Costco item number: 918738
Purchased at Costco in: Atlanta, GA (Kennesaw)
Alc. 13.5%