We wish we could have posted this one a little sooner given the limited time discount runs out tomorrow (4/10). If you're heading to Costco today, keep an eye out and you might be able to stock up before the deal expires.
This is a really good price for this bottle from South Africa. Regular readers may remember our review on the previous 2020 vintage about a year ago. We went 88 points and would definitely recommend it for a better than average rose under $10.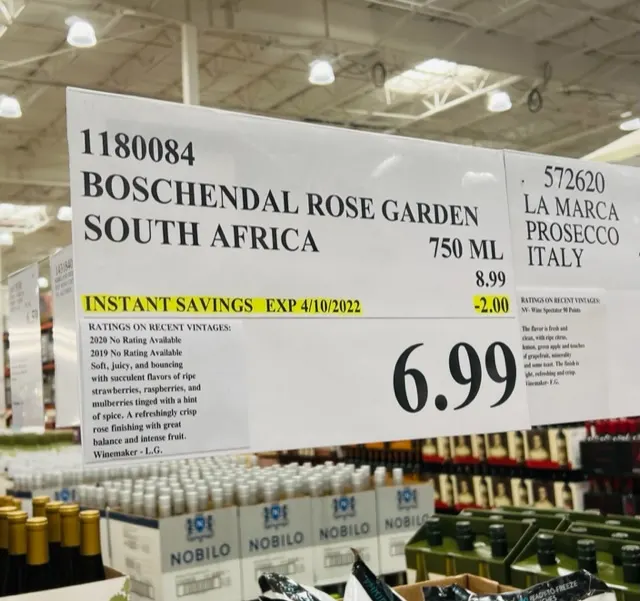 Finding this $2 discount is a real treat. The standard price remained $8.99, but with the discount this bottle is only $6.99. Might want to grab a few for the summer months ahead.
Tasting note wise, we didn't review anything we wrote about the prior year until after we generated our new notes. And they match up pretty similar.
This rose is a pale salmon color in the glass; not a lot on the nose, just a little stone fruit; flavors are strawberry and raspberry; super fresh, it is after all a 2021 vintage.
We probably won't see the popular Kirkland Cotes de Provence Rose for a few more months. This is a good low priced alternative in the meantime.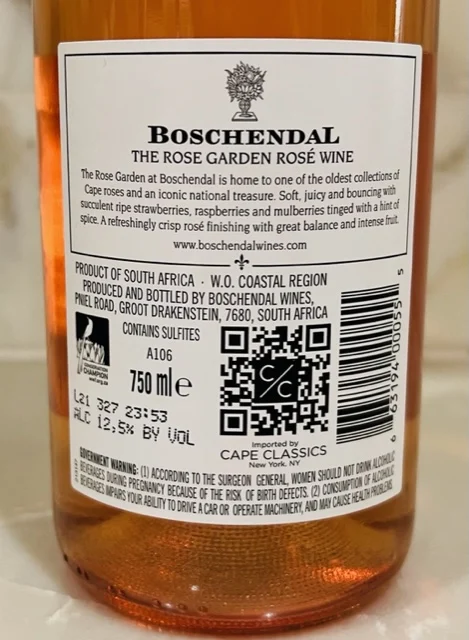 We came in at 87 points with this vintage, down from 88 for the prior but these are right in that ballpark. Good stuff.
CostcoWineBlog.com Rating: 87 points
Costco item number: 1180084
Purchased at Costco in: Atlanta, GA (Kennesaw)
Alc. 12.5%