Here's a Costco wine staple that we enjoy vintage to vintage. And it's a little behind schedule this year, arriving in June vs November 1.5 years ago, when we reviewed the 2017 vintage.
But better late than never, and we have high hopes for this 2018 vintage. Great news right off the bat is the price stayed the same at $15.99.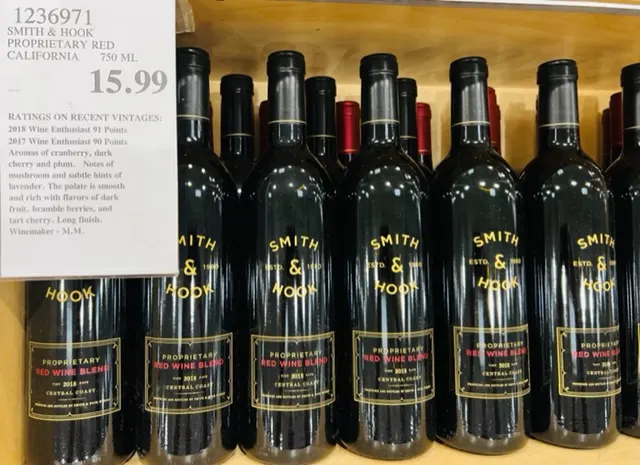 The blend again is Merlot, Malbec, Petite Sirah and Cabernet Sauvignon, and they do such a good job bringing these grapes together. That hodgepodge could really go sideways fast, and long time readers know we're not always a fan of these types of blends. Smith & Hook consistently does it right though.
The wine is a dark ruby in the glass, dark berry fruit and wet soil on the nose; full bodied with some good acidity; blueberry and plum flavor leading into a nice dry finish. Really an enjoyable wine all around and a "field" blend that actually stays interesting.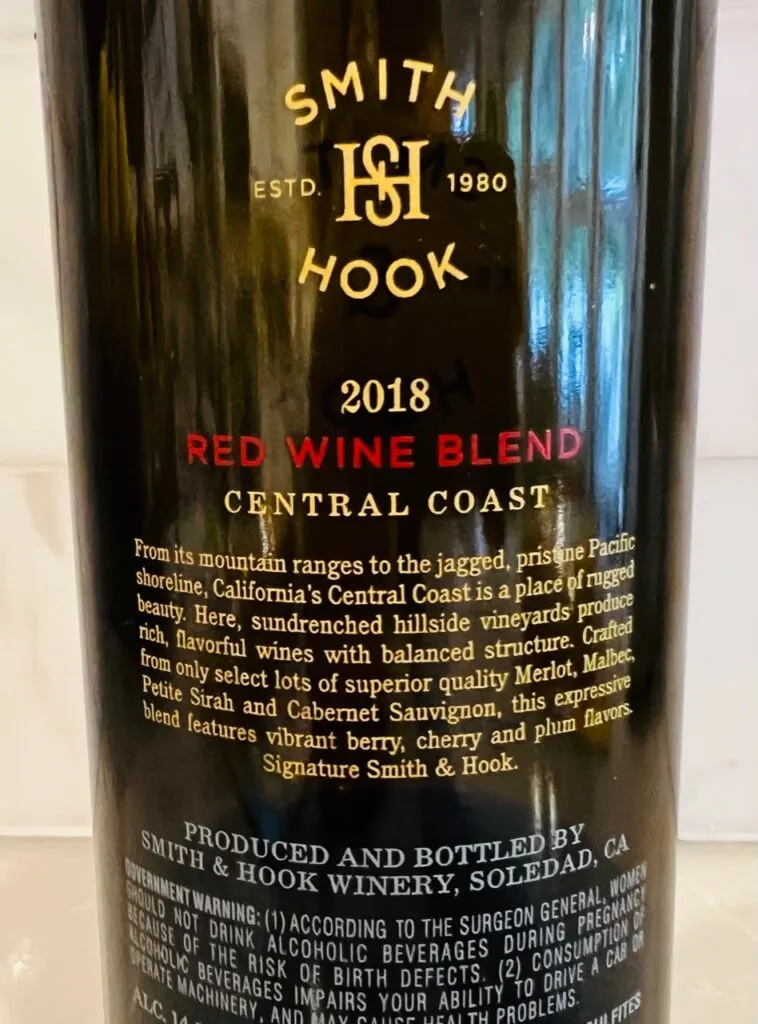 If you aren't yet familiar with Smith & Hook, give these guys a shot; just about any bottle you can find from them. They just seem to max out the bang for the buck we are all looking for.
We reviewed the 2015 vintage of the Smith & Hook blend a while back too and had similar feelings. This one's an easy addition to our Top Picks list.
CostcoWineBlog.com Rating: 90 points (a Costco Wine Top Pick)
Costco item number: 1236971
Purchased at Costco in: Atlanta, GA (Kennesaw)
Alc. 14.8%