Finding good quality Napa Cabernet under $20 is always a challenge. It's out there, but there are a lot of mediocre offerings spread among the good ones, so it's a constant hunt. Costco's Kirkland Cabs are usually a good, safe entry point.
Oberon is one of those names you should put on your radar too. In addition to this Napa County Cabernet, they make excellent Merlot and Sauvignon Blanc. Costco's price on the Cab was $19.69 which is good, not great, considering retail is around $25, and online it's $21-$22.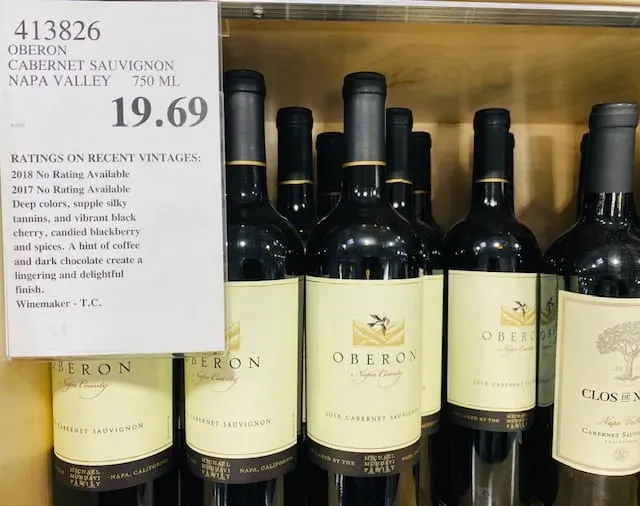 Note we said Napa County in the preceding paragraph, not Napa Valley. Napa County means the grapes were sourced from all over Napa County, not just the Napa Valley designated AVA. It's just something to note, and there are so many great vineyards all around Napa County, not just in Napa Valley.
Napa Valley just has the cachet of that specific AVA. It's evident from the moment you taste this one that this is high quality juice regardless of where in the County the grapes came from.
Something else to note is that this wine is actually a blend of 92.7% Cabernet Sauvignon and then 7.3% of Petite Verdot and Zinfandel. I didn't realize that until after I had tasted it, and the blending varietals weren't super noticeable to me, perhaps just contributing to the overall depth that I found impressive for this wine at this price.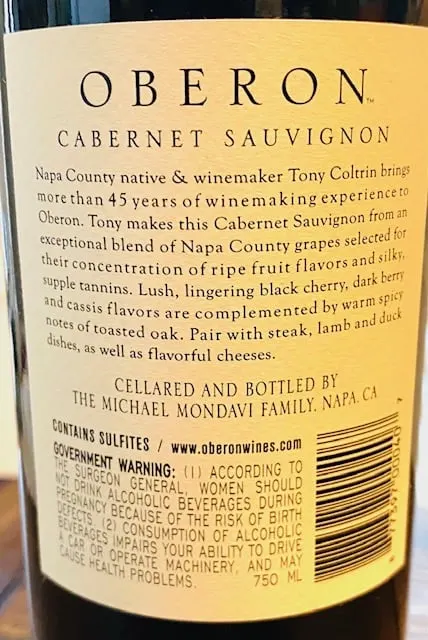 It pours a deep ruby to deep purple in the glass with wild berry and spice on the nose; the wine is nice and full in body with a contrast of red and dark fruit, cherry, raspberry, along with blackberry; hints of dark chocolate and mocha; dry into the finish.
This is a great buy for CA Cab fans and exactly what I was hoping this wine would be. I'd probably still opt for the Kirkland Oakville or Kirkland Stags (yes, the Stags is still around; spotted it last weekend) for around the same price, but all of these are right there in the same ballpark. See what you like the best, and feel free to share in the comments below. Cheers.
CostcoWineBlog.com Rating: 90 points (a Costco Wine Top Pick)
Costco item number: 413826
Purchased at Costco in: Atlanta, GA (Kennesaw)
Alc. 13.7%