There's no reason to beat around the bush here. This wine is an absolute steal at Costco for only $8.99.
Hailing from Washington State's premier Red Mountain region, finding a bottle like this under $10 is almost unheard of. Most of the wines are $30-$40 and up. At the same time, they are just now getting on the radar of more wine buyers, so there's never going to be another time like the present.
A few weeks ago I published some thoughts on Washington State wine, and this bottle lines up perfectly with my conclusion, that wines from the area consistently over-deliver for the price. And thankfully Costco's corporate wine buyers must agree, as we've seen quite a few appear in stores recently.
I couldn't find a lot of information on the wine online and was excited to dig in and see what was inside.
This wine pours a medium to dark ruby in the glass, and is full bodied; came alive after a little decant; loads of cherry flavor combined with some dark fruit and spice; super dry, chalky finish.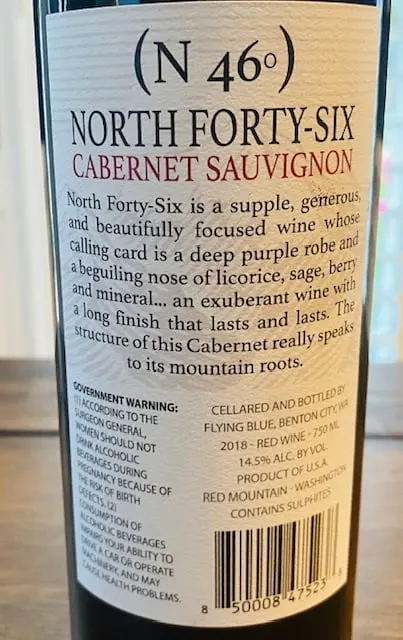 It really was hard to believe this bottle was only $9. The other party I tasted it with pegged the retail price at $30, and I could see why.
I think these are going to move fast once the word gets out. A case buy for sure considering you can get it for around $100. I'll be adding this bottle to our Top Picks list, which doesn't see too many wines priced this low.
CostcoWineBlog.com Rating: 90 points (a Costco Wine Top Pick)
Costco item number: 1454198
Alc. 14.5%
This wine was received as a sample for the purpose of writing this review. All reviews are written at the discretion of the individual reviewer. Opinions of the reviewer do not necessarily reflect those of CostcoWineBlog.com as a whole, and reviewers are not paid for their reviews by wineries or their affiliated distributors. We at CostcoWineBlog.com believe that wine preferences and opinions are often subjective and highly individualistic. Our scores are based on our individual perception of a wine and how well it reflects the area in which the grapes are grown, the expression of the grapes, and also the quality of the finished product. We remind readers that we are 100% independent of Costco Wholesale Corporation, and are simply of a group of Costco wine fans looking to try new wines and share our favorites with this community.