When it comes to white wines, and Chardonnay in particular, Chablis is really a great way to go. They are crisp, fruity, acidic and not overloaded with butter and oak. They are food friendly and can appeal to a wide range of palates.
We are lucky that Costco always seems to have a few in stock, and there's even the Kirkland Signature Premier Cru Chablis, that we felt was a good buy, especially the most recent 2018 vintage.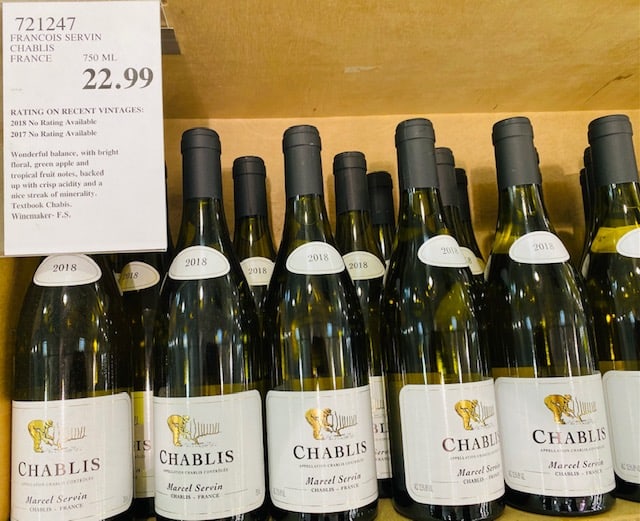 I like to sprinkle in whites and rose wines in the wintertime, but they really hit the spot during the warmer months. So if you like this one or the Kirkland Chablis, it might not be a bad idea to buy a couple extra right now.
This Marcel Servin Chablis we actually reviewed several years ago in the 2013 vintage and enjoyed it quite a bit, rating it 89 points. The price at that time was $19, and now Costco is offering the latest 2018 vintage at $22.99 so the price has gone up a little.
Compared to online pricing for this wine, Costco still remains competitive. There's not a ton of info about this wine online, but in reviewing the handful of outlets that sell it, the average price was around $28-$29 a bottle.
This wine pours a medium to deep gold in the glass with tropical fruit and mineral notes on the nose; it is medium plus in body and has flavors of green apple, lemon and citrus fruit; super clean throughout as Chablis usually are. Very clean fruit, nice acidity and a lasting finish that had a touch of orange liqueur.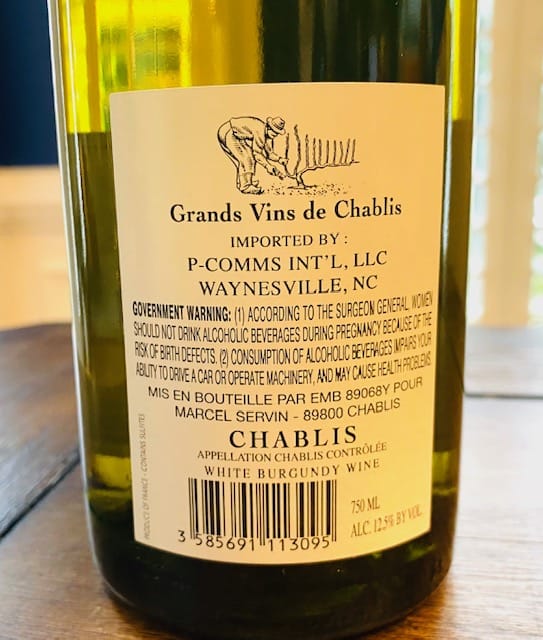 This was really enjoyable all the way through. A nice find for Chablis and Burgundy lovers, but also a wine that Sauvignon Blanc and other white wine fans should give a try. I'm going to stay with 89 points on this wine. It's definitely one that I would buy again.
CostcoWineBlog.com Rating: 89 points
Costco item number: 721247
Purchased at Costco in: Atlanta, GA (Perimeter)
Alc. 12.5%