It's amazing how wines can hit you differently. We found the 2017 vintage of this Kirkland Pinot Grigio to be rather bland; drinkable sure, but not a lot going on. We scored it 85 points.
Either the producer stepped it up a notch, or we got the last one wrong, because this 2018 vintage was an enjoyable wine for only $5.99. Sure, there's not a lot to compare to in the price range, and I'm glad Costco hasn't raised it year to year.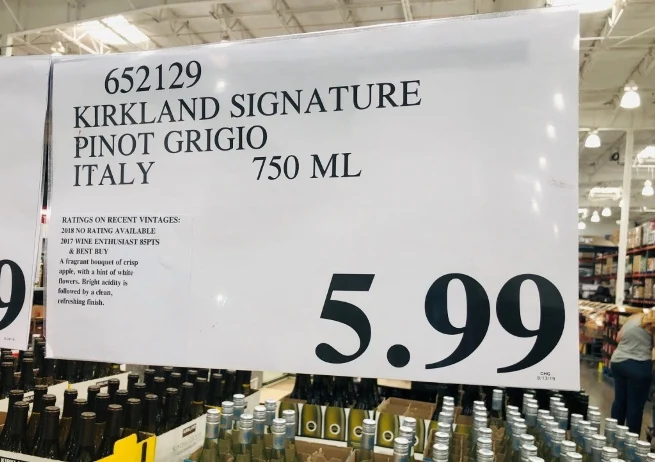 We found this wine to have a bit more body and more flavor than the previous vintage. Otherwise, the notes are pretty consistent.
The wine pours clear almost see through in the glass. We picked up some fresh cut grass and herbs on the nose; flavors of lemon, citrus, apricot and green apple. Crisp acidity.
I would never guess this wine was only $6 if tasting it blind. As I mentioned previously, the grapes are from the Friuli region in northeast Italy which is known for the Pinot Grigio it produces (we wrote a book about Italian wine that includes a lot more info on the region and its wines if you're interested).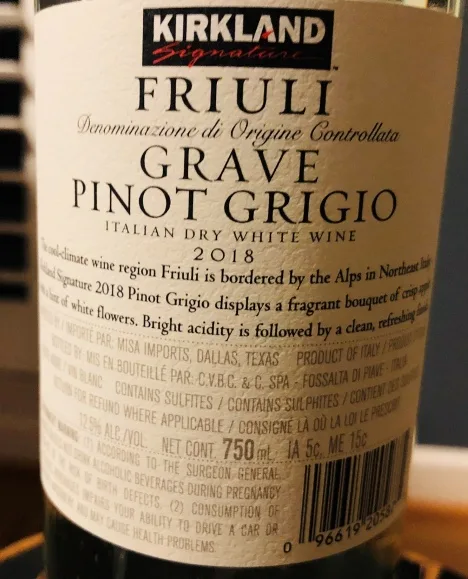 I'm going to bump up the rating to 88 points, from a previous 85. We might have got this one wrong the first time around. Please let us know in the comments below or over on the Costco Wine forums if you agree/disagree.
CostcoWineBlog.com Rating: 88 points
Costco item number: 652129
Purchased at Costco in: Atlanta, GA
Als. 12.5%