I bought this bottle while looking for wines we've never reviewed in the Pinot Noir section at my Costco. We just reviewed the Wapisa Pinot Noir from Patagonia that we really enjoyed ($15, 89 points).
Prior to that we reviewed the Oyster Bay Pinot Noir which was $11.99 and we rated that 89 points as well.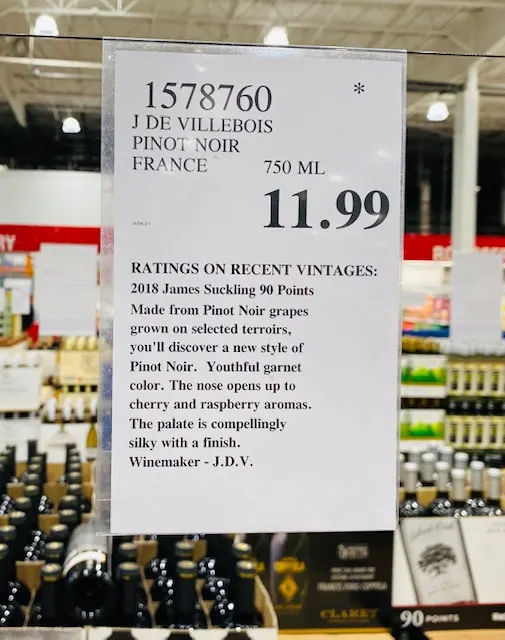 This appeared to be a basic French Pinot Noir worth exploring. Costco's price is $11.99 which is good, considering retail is around $16. Suckling went 90 points as you can see on the placard. On the label you'll notice this is labelled as a "Vin de France" so let's dig into that for a minute.
The Vin de France category is super easy to understand compared to France's regional classifications. It means the producer can use grapes from different regions and in different combinations than what is dictated by the stricter regional specific appellations.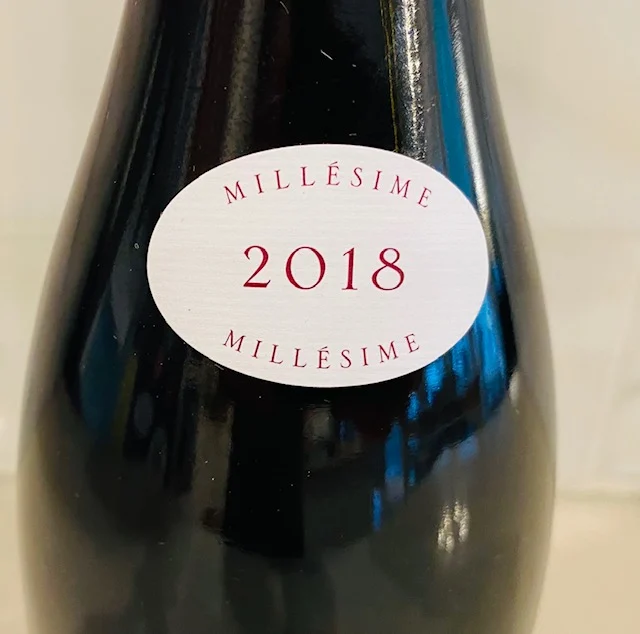 So this is simply a Pinot Noir from France. We aren't sure exactly where in the country these grapes originated, and for many wine drinkers, that's fine. It's more clear than ever what kind of wine this is, similar to US varietal specific labeling.
So let's get into this wine, which pours a pale ruby in the glass; ripe cherry aromas on nose; the wine is medium bodied and started out a bit thin but livened up as it got a little air. Flavors of subtle cherry, cola and red licorice; peppery into the finish.
I thought this wine was good but not 90 points good. It's an easy drinking Pinot, on the lighter, more subtle side, proving to be a nice mid-week table wine, just as it's intended to be.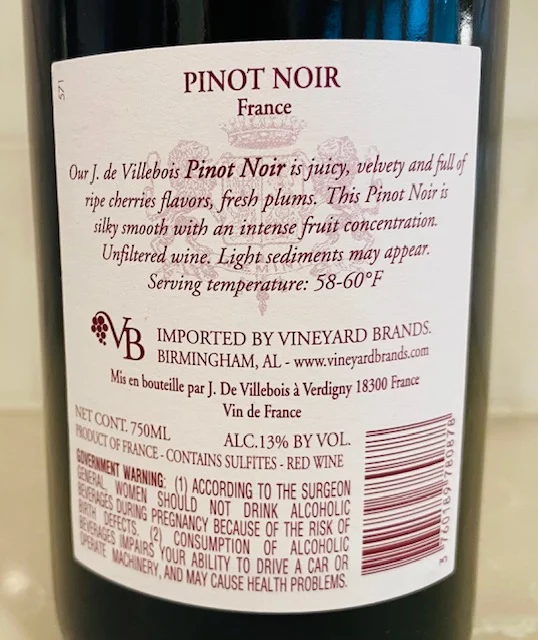 I'd buy one to see if it's your speed and go from there. Be sure to give it a minimum of 30 minutes in the decanter before making a judgement.
CostcoWineBlog.com Rating: 87 points
Costco item number: 1578760
Purchased at Costco in: Atlanta, GA
Alc. 13%