This is always a welcome sight in the Costco wine aisles as it has consistently proven to be a very nice California Cabernet for a reasonable price.
I'm also happy to see it arrive at the same price as last year, $13.99 which is a healthy discount to most other outlets that sell this wine for closer to $20.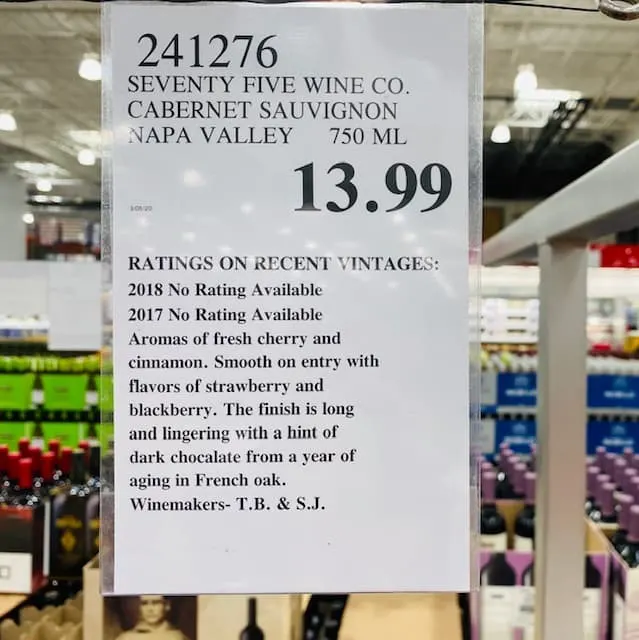 As we mentioned in our review of the prior vintage, one thing that really stands out here is the producer, Tuck Beckstoffer, known for being behind some of California's most sought after wines. This has to be among the lowest priced offerings that carries the Beckstoffer name.
My tasting notes on the new 2018 vintage are similar to the 2017 vintage, and my scores fell right in line too. The wine pours a nice medium ruby color; floral and peppery on the nose; it is a full bodied, big wine that is nicely assembled.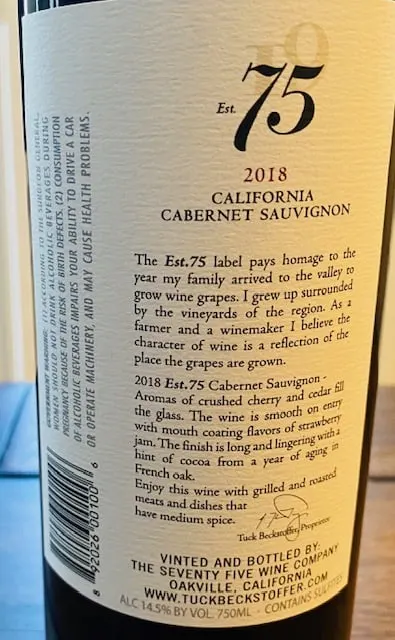 Loads of juicy red fruit, cherry, cranberry, pomegranate, a touch of leather and cedar towards the finish. Alcohol was up slightly this year at 14.5%, from 13.8% last year.
Overall, this remains a very nice buy at this price for a CA Cabernet. We continue to be big fans of this and any other bottles that bear the Beckstoffer name.
CostcoWineBlog.com Rating: 89 points
Costco item number: 241276
Purchased at Costco in: Atlanta, GA
Alc. 14.5%