I was thrilled to find the latest vintage of this Chablis on my last Costco trip.
We reviewed the prior vintage some time ago and really enjoyed it, giving it a solid 88 points. I have similar tasting notes on the current vintage that I was happy to see come in at $14.99, which is $1 less expensive than the 2017 vintage. That makes it even more of a good buy.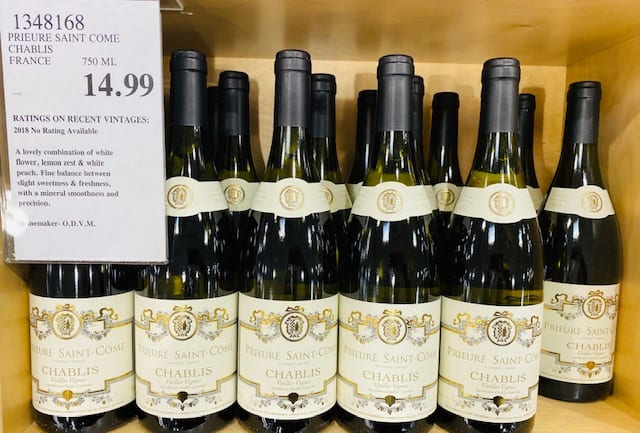 There's lots to like here for fans of clean, fruit forward Chardonnay, the likes of which you find from Chablis which is stylistically very different than the oaky and buttery Chardonnays you frequently find elsewhere. To that extent, this bottle will appeal to many white wine drinkers who don't normally like Chardonnay.
This wine pours a medium yellow in the glass, with a nose of white peach; medium in body; loads of lemon, citrus fruit and caramel apple flavors, acidic and juicy into the close.
This is just a very clean, very easy to enjoy wine that you could pair with a wide range of cuisine. As I mentioned in the prior review, it would be perfect with white fish or oysters.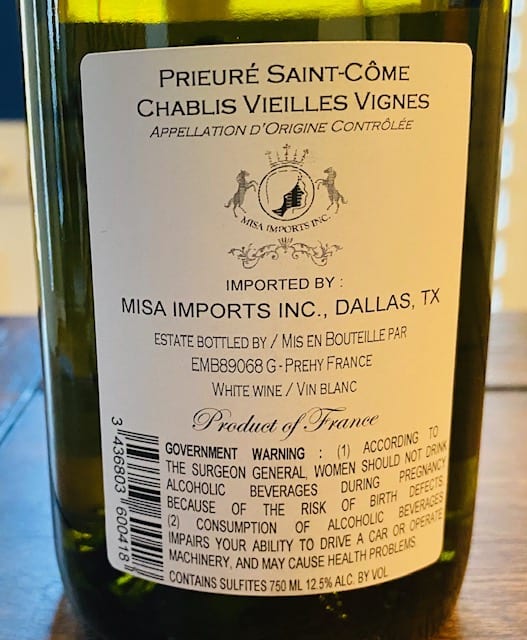 Definitely a wine that you might want to have on hand when the warmer months come upon us, so consider stocking up. I'm going to rate this one 89 points, one point up from the prior vintage. I think it's an excellent buy if you enjoy this style of Chardonnay, and if you aren't sure if you like Chablis, this is a perfect place to start.
CostcoWineBlog.com Rating: 89 points
Costco item number: 1348168
Purchased at Costco in: Atlanta, GA
Alc. 12.5%