The sale signs always catch our eye, and this one really did, because the net price comes down to $4.99. The standard Costco price for this bottle is $10.99 and with the $6 discount (thru 3/13) it brings it down to five bucks, which is pretty amazing for any bottle of wine.
Looking online, the $10.99 price isn't particularly good. This wine can be found for $7-9 at a lot of outlets. The discount makes it really low price, but after tasting it, I'd say you're getting a fair wine for the money, but nothing I'd go nuts over.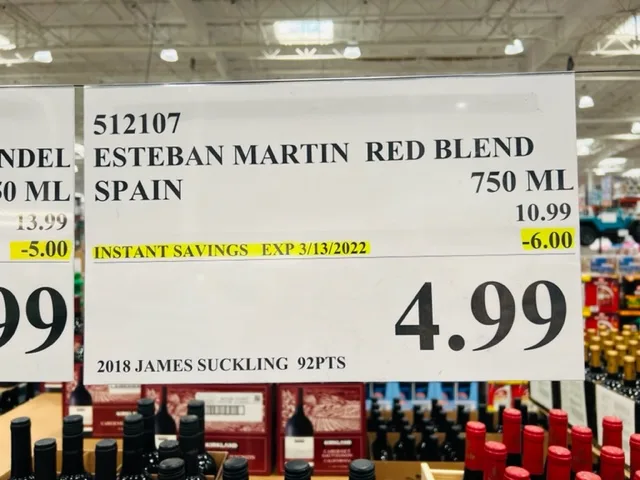 The blend is 85% Garnacha and 15% Syrah. Spain is a haven for value wine right now, so I held out hope that this could be a good buy.
The wine pours a medium purple, with a nose of dark fruit, a little earth; in the mouth the wine is rather thin, a bit disjointed in the flavors, some mocha, black licorice among the dark fruit, chewy into the finish, which dissipates fast.
There's not a lot of $5 bottles to compare a wine like this too. Without the discount, I'd say you should pass as tempting as it might be. Spend $2 more and buy this one. But if you're having a party and looking for quantity, or making sangria, have at it.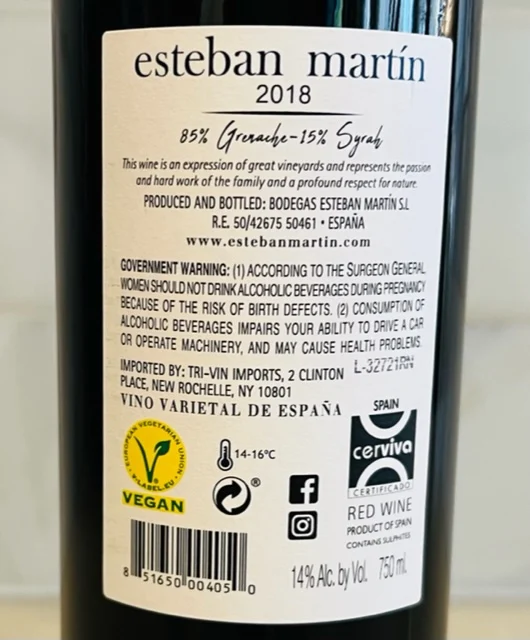 I'm going 84 points on this one. I have no idea how Suckling went 92.
CostcoWineBlog.com Rating: 84 points
Costco item number: 512107
Purchased at Costco in: Atlanta, GA (Kennesaw)
Alc. 14%