Here's a great Costco wine find that totally surprised us. This is a solid bubbly wine at a rather amazing Costco price, definitely the lowest we've ever seen; we should have bought more.
We also have a special affinity for Gloria Ferrer having had the pleasure of visiting the winery a few years ago. It was a great experience with fantastic people and the best part was that we never let on that we run this website, or would someday being posting a review about their wines.
Naturally, they just made sure we had a great time. And that was also when we started our appreciation for their wines. Any trip to Sonoma should have these guys on your list of must hit wineries.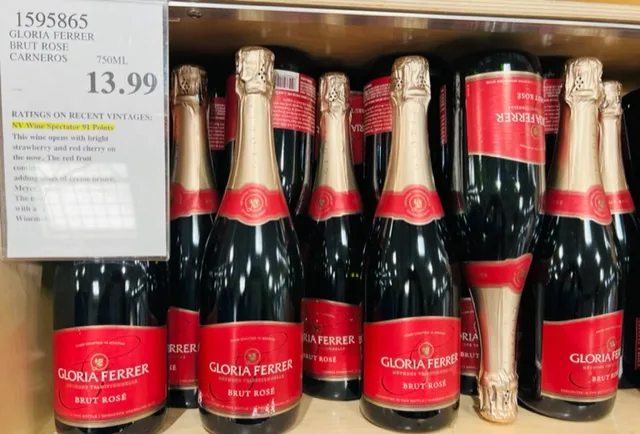 Typically you're going to see Gloria Ferrer wines in the $24-$34 range online, maybe even more in a physical store. At $13.99, this is a must buy for bubbly fans.
The wine is made primarily from Pinot Noir, but there's a bit of Chardonnay in the mix too which adds to the complexity. 91 points from Wine Spectator and 90 from Wine Enthusiast, which we think is pretty close for this one.
The wine pours a pale to medium salmon color in the glass; predominantly strawberry flavor with a little cream; it's silky in the mouth with good depth; tart and crisp into the finish.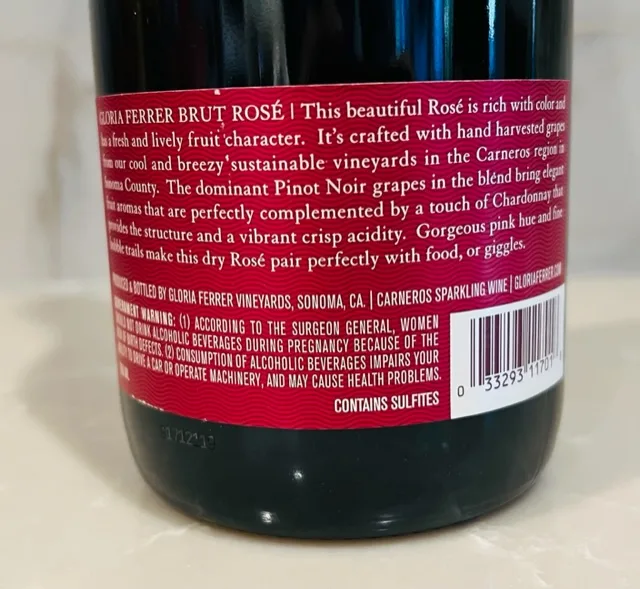 This is just a really fun wine that bubbly fans should not pass up, particularly at this price. We wish we had stocked up on a few more.
CostcoWineBlog.com Rating: 89 points
Costco item number: 1595865
Purchased at Costco in: Jacksonville, FL (St Johns)
Alc. 12.5%