I first heard about this discounted Napa Cabernet from a reader last week, and hoped to find it near me, which I finally did. So I wanted to get this review out so others can be on the lookout. Discount ends on April 4.
It's hard to beat these prices, when Costco brings a wine in at an already discounted price, and then chops off another big chunk. In this case, I found retail pricing for this wine stretching all the way up to $50 (Wine Enthusiast), although the wine is widely available online closer to $20.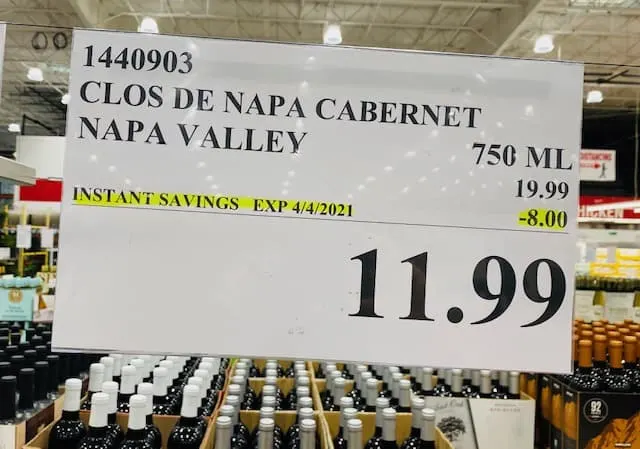 What really matters is what's inside, and in this case, I found a pretty good Napa Cab that I think is a fair buy for the money but nothing to go too nuts about, even at the discounted price of $11.99.
The wine pours a medium to dark ruby in the glass with juicy black cherry on the nose; a little tight out of the bottle so I tossed in the decanter which helped. Nice red and dark fruit combo, juicy and vibrant, some red licorice, subtle spice.
This wine is very youthful; finishes with a little lingering baking spice. It's not a bad wine at all. Kind of a middle of the road cab that is fair for $12 but a stretch for its $20 normal price. Granted they cost a little bit more but I prefer the recently reviewed Oberon or the Kirkland Napa Cabs.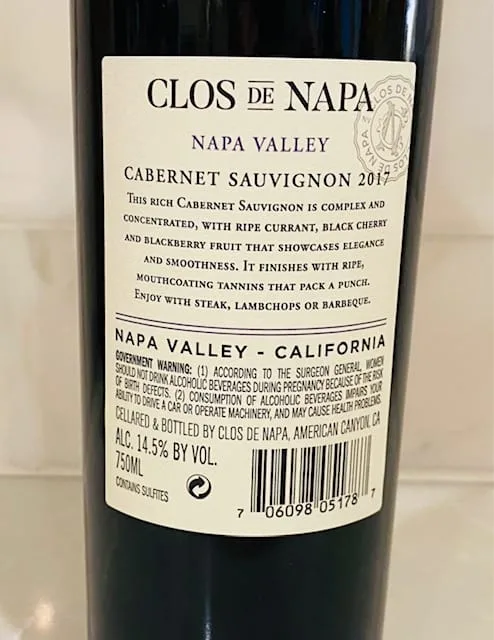 CostcoWineBlog.com Rating: 87 points
Costco item number: 1440903
Purchased at Costco in: Atlanta, GA (Kennesaw)
Alc. 14.5%