The Acrobat Pinot Gris is produced by Oregon's King Estate and is a Costco staple this time of the year. The reason for the timing? Well perhaps because it's the perfect summer bottle, and it's priced at only $10.99.
We've reviewed many prior vintages of the Acrobat Pinot Gris, the last of which was the 2015, which Erin made the following comment about: "The soft and supple mouthfeel is held up by a zippy acidity and mineral core. The finish is clean and easy." She gave it 88 points.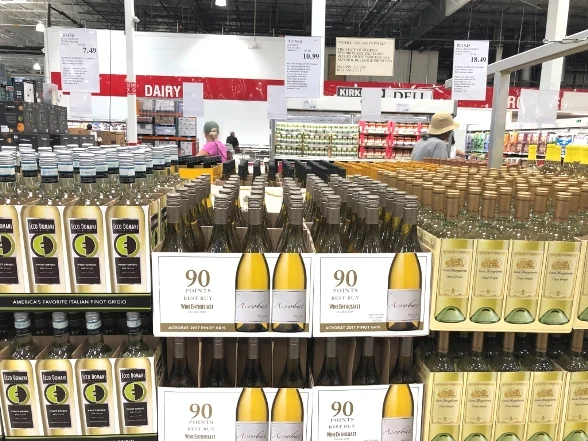 My thoughts on the 2017 vintage are almost exactly in line; in fact my tasting notes (which I made without re-reading her prior review) match almost exactly. So that means the quality of the wine is still high, and the other good news is that Costco's price stayed the same at $10.99. That's off a retail of around $15, so I love the value Costco is bringing here.
The wine is light yellow, pretty clear on the pour. Nose is tropical fruit with wet stone; zesty and racy in the mouth, with lemon, lime, orange peel and grapefruit flavors; good acidity and minerality; love the finish that is crisp and refreshing.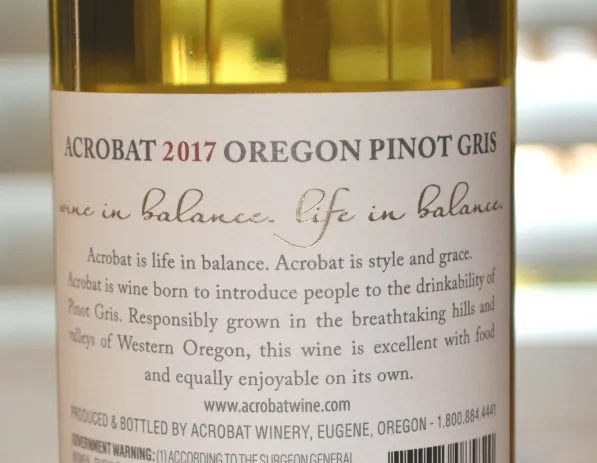 This is a very nice summer wine and an incredible buy at this price point. I scored this new vintage just as Erin scored the '15 – a solid 88 points, and I'm going to put on our Top Picks list, as the value here is second to none. Stock up for the summer, and pair with anything you do outside on a hot day.
CostcoWineBlog.com Rating: 88 points (a CostcoWineBlog Top Pick)
Costco item number: 521965
Purchased at Costco in: Atlanta, GA
Alc: 13.5%