When I see a new Cotes du Rhone hit Costco under $10, it's always a no brainer and lands in the cart with almost zero thought. This is a bottle I had never seen before, and the price was right at only $7.49.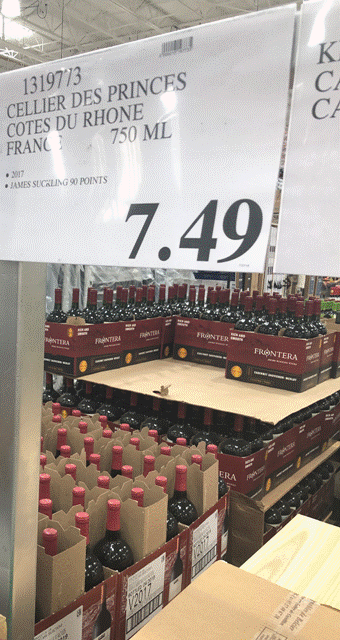 On top of that, on the back label the winery proudly promotes that it specializes in the pricier, and more premier Chateauneuf-du-pape region since 1925. And long time readers know I'm a huge Chateauneuf fan. So now I'm really interested to see what they could produce for only $7.49 (the average price on Vivino was $14)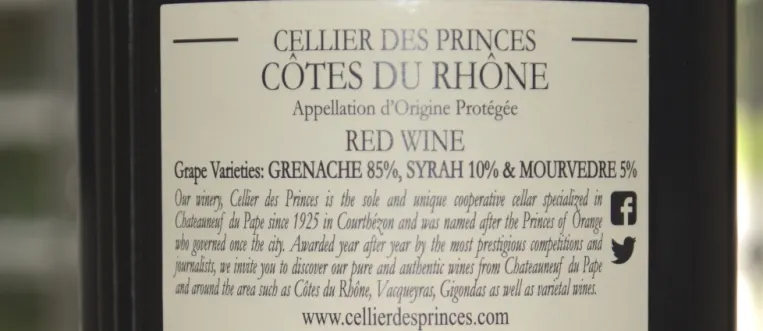 It's the standard Rhone GSM varietal mix in this wine – Grenache, Syrahm Mourvedre, but what's a little different is the Grenache dominance (85%). Just something I noted as I opened the wine.
Black cherry, pepper and spice on the nose; medium plus in body and very dry throughout; flavors of spicy cherry, black fruit and dark chocolate; tannins are pretty soft and the wine finishes pretty quick, but pleasant all around.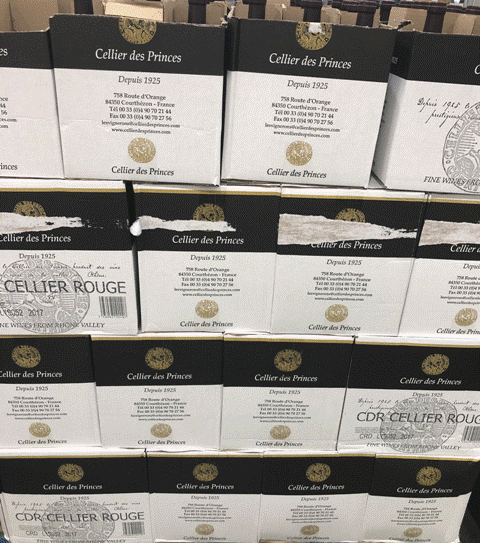 If I paid $20+ for this bottle, I'd be wanting a bit more, but for only $8, it's a nice everyday drinker to have on hand, especially for the quick pizza night, or when you just want to pair something easy with a meal.
Also note that there appears to be a standard Cotes du Rhone bottle from the same producer, that is not the same as the Vieilles Vignes, which means 'Old Vines.'
CostcoWineBlog.come Rating: 86 points
Costco item number: 1319773
Purchased at Costco in: Atlanta, GA
Alc. 14%