We reviewed the previous vintage of this wine, so I was interested to try the 2016 release. Once again, the empty bottle could double as a weapon, easily twice as large and four times as heavy as your standard 750ml. This is a DOC wine, meaning that production follows the rules required in order to label the juice "Valpolicella Ripasso."
I always explain Valpolicella wines in this way. You have your standard Valpolicella DOC, which is a red wine composed of any combination of Corvina, Rondinella, and usually Molinara. This is your first-tier wine in the series. A step up from this would be the Valpolicella Ripassos, which is basically a regular Valpolicella wine that has been "passed over" leftover Amarone must.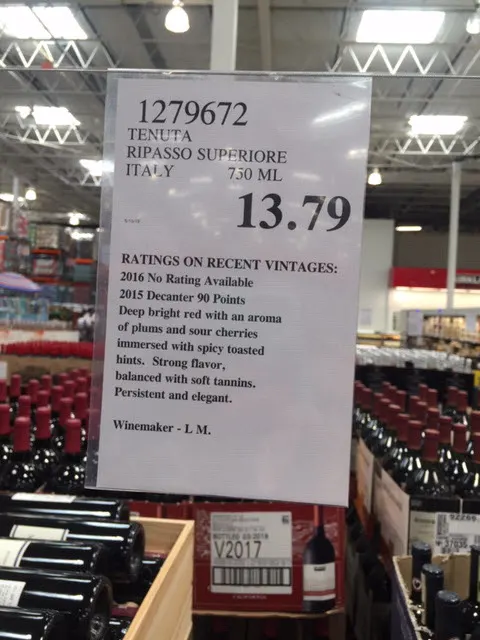 Amarone is the third and highest tier in the series, made exclusively from raisinated grapes; again, some combination of Corvina, Rondinella, and Molinara. Some producers also produce a wine made partially from semi-dried grapes, and I would place this wine above regular Valpolicella but below Valpolicella Ripasso. Zenato's Alanera (which I have recently seen at my local Costco) and Masi's Campofiorin are examples of this unofficial 2nd tier wine.
Tenuta Valleselle's Valpolicella Ripasso must be made from predominantly Corvina grapes, and according to the back label this is so. Rondinella and Corvinone are also a part of the blend, and we can assume that the juice has soaked on Amarone must.
You can also assume that if a producer makes a Valpolicella Ripasso, they will have a more expensive Amarone in their portfolio as well. This is true in the case of Tenuta Valleselle, and I've seen their Amarone at Costco in the past.
Ripassos (not to be confused with Ripassa, which is a marketing term originated by Zenato) are what I like to call "baby Amarones." You get some of that concentrated raisin juice quality without paying the premium that goes along with using four times as many grapes for a single bottle of wine.
These wines definitely need time to open. A good way to ruin a Valpolicella Ripasso or Amarone experience is to open the wine and drink it immediately. Air and time really lift the jammy fruit flavors out of these wines. Allow at least one hour for a Ripasso to open and ideally, at least two hours for an Amarone.
This wine has muted fruit flavors of stewed figs and rhubarb. My pallet always picks up a metallic, blood-like quality to Italian wines, excellent for identifying regions in a blind tasting, but unfortunate to my own personal preference. I definitely picked that up here. I got sour cherries and cola before the moderate finish.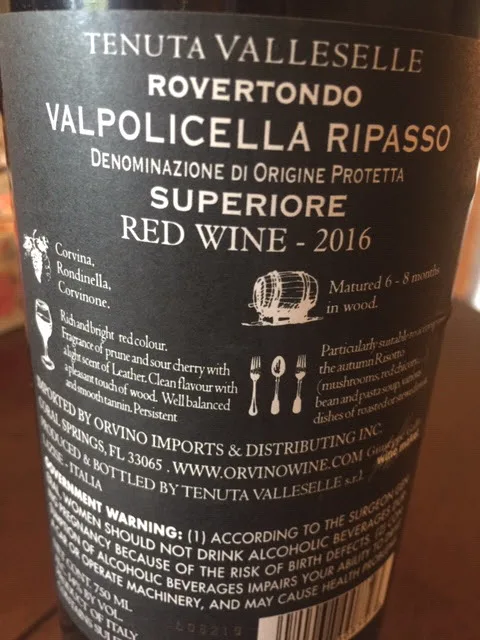 The alcohol is right where it should be for a Ripasso, a solid 14%. Amarones, in contrast, on account of being highly concentrated from juice with significant sugar content, can get up into 16-17% ABV. This is why some say that there is a Port-like similarity to these wines.
While not my favorite Ripasso that I've had (Zenato's Valpolicella Ripasso is one of my top ten favorite wines of all time) this wine is a good value for the $13.99 price tag and comes in quite an impressive package. Most Ripassos are at least twice this price. When you decant this wine, be sure to display the bottle alongside the decanter for show.
CostcoWineBlog.com Rating: 88 Points
Alcohol: 14%
Costco Item Number: 1279672
Purchased in Alpharetta, GA