There's some history behind this wine, and the copy on the back label gives a nice overview if you are able to read that from the second image below.
But in short, Buena Vista was established in 1857 and is considered by many to be the first premium winery in California. I've been meaning to pick this one up to taste it and finally pulled the trigger on my last trip.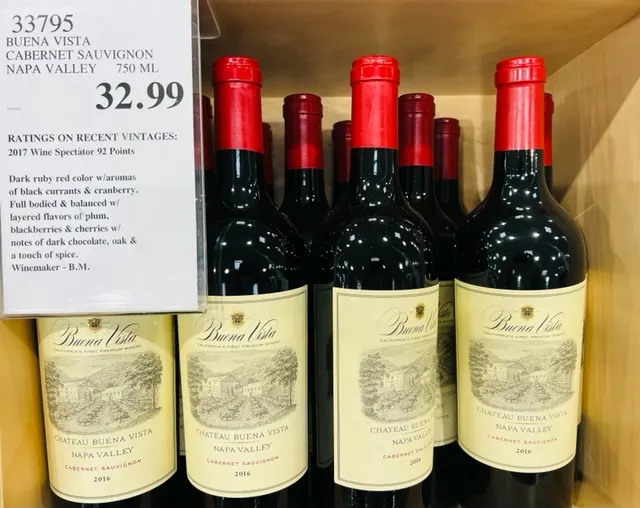 This is not an inexpensive wine but Costco's price of $32.99 is more than fair for a wine of this caliber. The retail seems to be around $50. This time of the year, when you're perhaps more likely to splurge on a fine wine, you couldn't do much better than this in the price range.
Definitely decant. The wine was a little tight on the initial pour, but we came back to it 45 minutes later and it was right where we wanted this to be.
Deep ruby in the glass, ripe fruit, cigar box, earthy aromas; the wine is medium plus to full body; mostly dark fruit, black cherry, blackberry, plum flavors; a little dark chocolate. Nice acidity and sticky tannins lead to a dry chalky finish.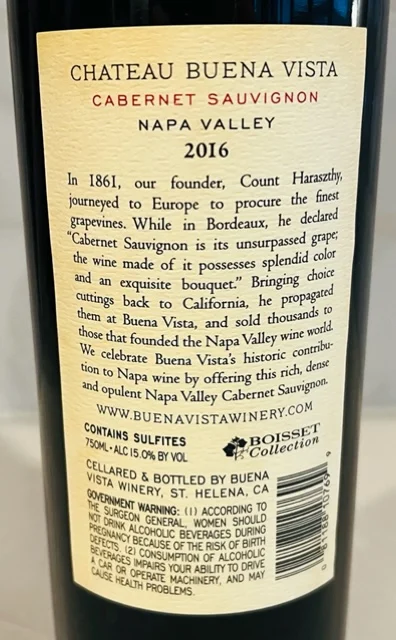 Overall, this is a clear winner among Napa wines, and a solid choice from the region for under $40. Great vintage too. The 2016s from Napa to drink really nice right now, with room to run.
CostcoWineBlog.com Rating: 90 points (a Costco Wine Top Pick)
Costco item number: 33795
Purchased at Costco in: Atlanta, GA (Kennesaw)
Alc. 15.0%