Here's a fun and delicious Argentinean Cabernet Franc that I was happy to run into at my Costco. I can't remember that last time I had a Cab Franc from South America, and I'm consistently finding good buys from the region, so wanted to see how they did with this varietal.
The wine is made from grapes grown at a high altitude. There's a nice little diagram on the back label. The price was $15.99 and the wine received 90 points from Wine Advocate.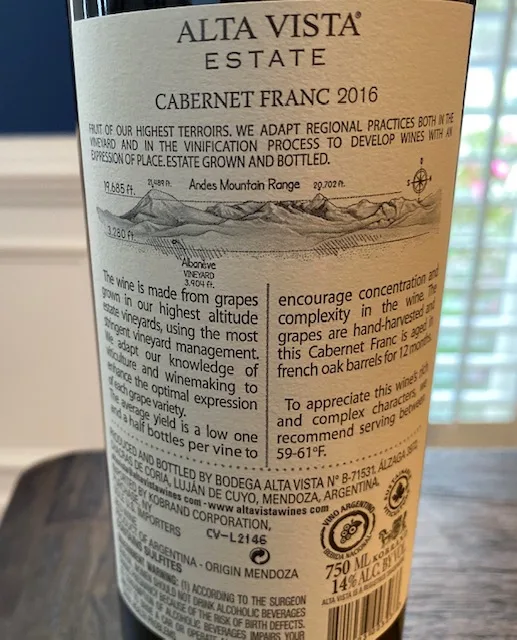 It's dark on the pour with herbal and perfume on the nose. Tight at first but improved quickly after it was poured into the glass. Flavors of blackberry, black cherry and plum. Very dry throughout with bell pepper notes on the finish.
The wine has a healthy dose of acidity as you would expect from the varietal, so it gets a little bitter on the finish. I actually really enjoy Cab Francs once in a while because of this trait, and it's fun to mix it up from the usual slew of red wine varietals. It's kind of like the different between a Pale Ale and an IPA if you follow me into the beer realm for a minute.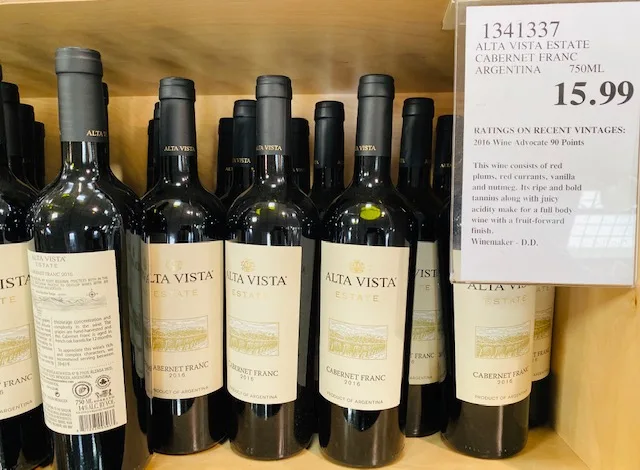 Overall, there's a lot to like here. Maybe not a red wine for everyone as it's a bit different, but if you know you like Cab Franc, and it sounds appealing based on the notes above, I'd definitely give this one a shot. It's a very nice wine for the money and a bottle I'd like to have on hand for when the right occasion presented itself.
CostcoWineBlog.com Rating: 88 points
Costco item number: 1341337
Purchased at Costco in: Atlanta, GA
Alc. 14%