I completely picked this wine out of the blue, figuring that a little something different from the Italian landscape would be fun. And not that I read too much into it, but it was hard not to notice the 93 point rating from James Suckling, for a bottle that was $11.79 at my Costco (online for $18, retail around $20).
I was just hoping for a good buy, but this wine turned out to deliver a lot more than that. Not a 93 pointer for me, but not too far off, and this is an amazing price for an elegant and super enjoyable wine.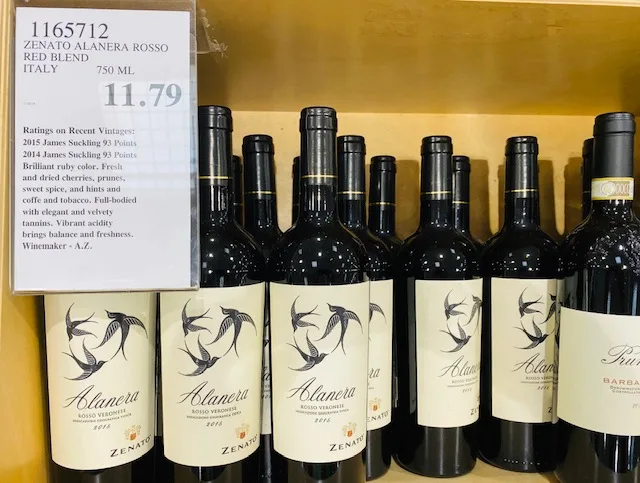 This wine comes from Italy's Valpolicella region and while I couldn't confirm the exact varietal makeup, it appears to be dominated by Corvina, likely with smaller parts of Rondinella, Corvinone, Merlot, and Cabernet Sauvignon. The wine is light and elegant in the mouth, but packs a nice punch and drinks way above its pay grade.
It has that signature Italian dusty library book on the nose with a bit of dried fruit. Super juicy and alive in the mouth with flavors of black cherry, dark berry fruit and pomegranate; finishes up dry and dusty.
My first reaction was that this is the ultimate every day food and pizza wine, and it could definitely fit that bill. But there's more going on here. This is a well structured, rather elegant wine that still leaves me guessing how it's only $12.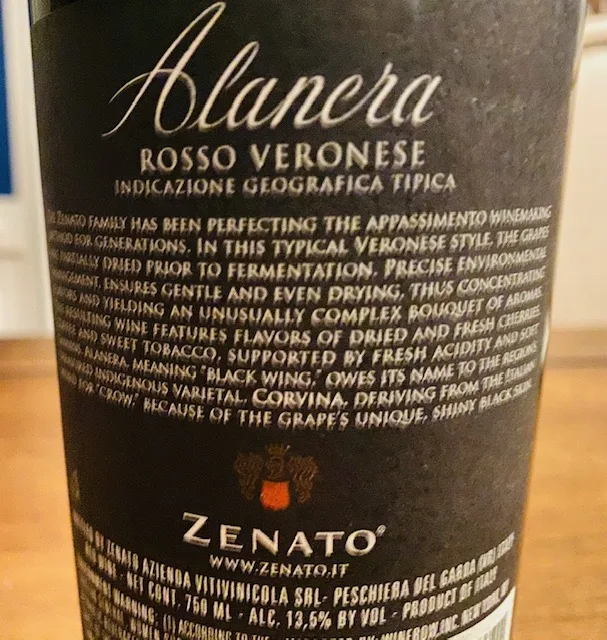 I'd be ready to stock up on this bottle if you find it at your local Costco, especially fans of Italian wines like Amarone, Chianti and Super Tuscans. I think you'd be hard pressed to find an Italian wine of comparable quality at the same price point. I intend to stock up for the winter if I see this one again.
Definitely a Top Pick for the site, and likely one of the least expensive Top Picks we've discovered.
CostcoWineBlog.com Rating: 90 points (a CostcoWineBlog Top Pick)
Costco item number: 1165712
Purchased at Costco in: Atlanta, GA
Alc. 13.5%