Here's a bottle from an area that semi flies under the radar of many California wine drinkers, and it's an area that I wasn't too familiar with either, so I figured I'd give it a shot and report my thoughts.
Livermore Valley is about 70 miles south of Napa, closer to San Jose. Wente and Concannon are two of the big names from the area that you may have heard of before, and those are pretty much the only two that I knew before getting into this wine.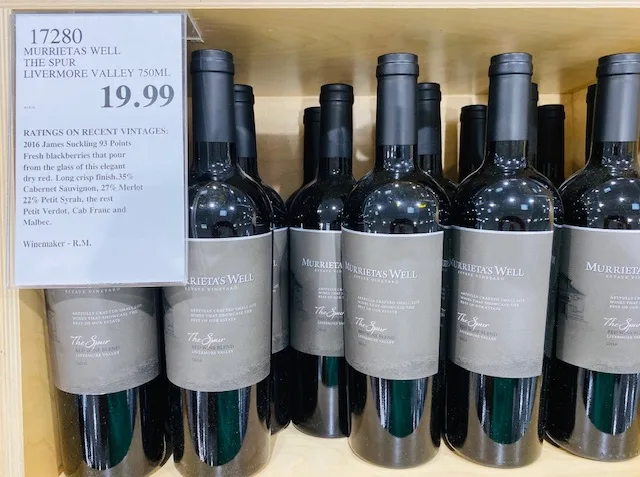 This bottle from Murrieta's Well is a Bordeaux blend that consists of 35% Cabernet Sauvignon, 27% Merlot, 22% Petite Sirah, 9% Petit Verdot, 4% Cabernet Franc and 3% Malbec. I was hoping that it would be more of an assembled and elegant Bordeaux in style rather than a mixed hodge podge of different grapes with an identity crisis, and thankfully it proved to be the former.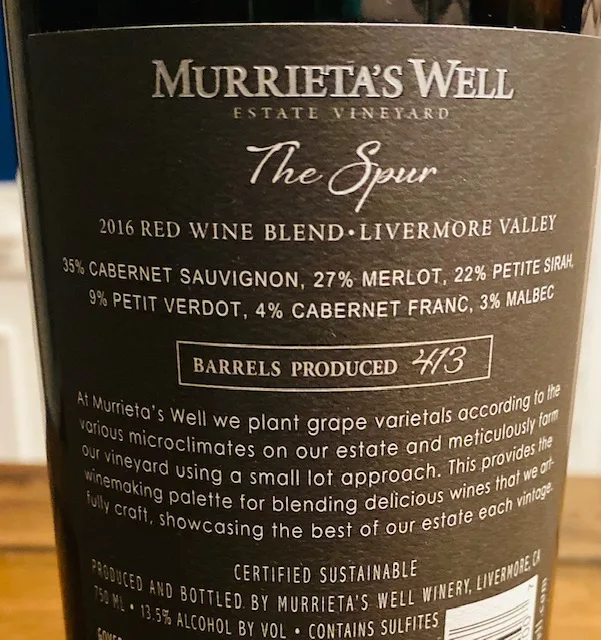 The wine pours semi-dark with a fruity nose of dried black fruit and perfume. It's a super juicy wine, medium in body with black fruit flavor and hints of vanilla; it reminded me of a blueberry cream pie dusted with dark chocolate flakes. Fairly acidic, elegant and complex. The finish is super dry, and feels great in the mouth.
Suckling went 93 points which is pretty high, and the retail price seems to be around $35, so Costco bringing it in at $20 is a pretty good deal.
Overall, I'm impressed. I expected an ok wine but after tasting this one, I'm even more interested to sample and explore other wines from the area. Thanks to Costco for turning me on to them.
CostcoWineBlog.com Rating: 89 points
Costco item number: 17280
Purchased at Costco in: Atlanta, GA
Alc 13.5%