This is an interesting bottle that caught my eye. It's a Spanish Cabernet Sauvignon from Valencia, Spain, made from organic grapes, it's a 2014 vintage so it has a couple years in the bottle, with a 93 point Wine Enthusiast score and the price was right at $9.99.
I did a quick Google search to confirm the Wine Enthusiast score, and also noticed that the retail price on this wine is around $30. I'm interested. Valencia is known for a number of white varietals and the reds are primarily Monastrell, Bobal and Grenache, so I'm interested to taste 100% Cabernet wine from the area.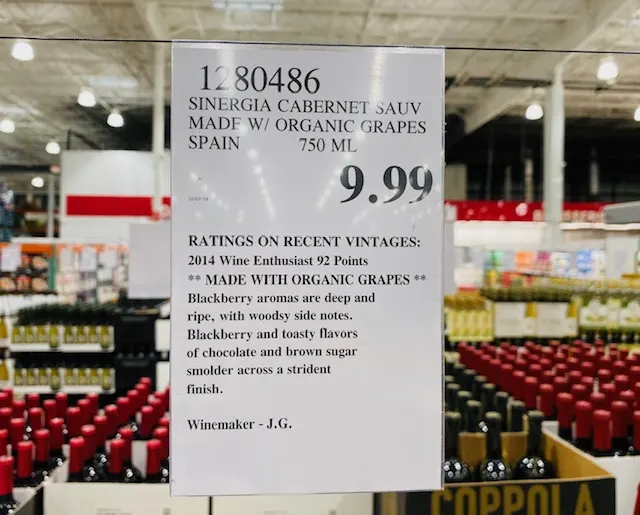 Side note: if you want to learn more about Spanish wine, we wrote an easy to digest, beginner's guide to the regions, varietals and styles of Spanish wine to instantly build your Spanish wine knowledge. Check out Decoding Spanish Wine.
The wine was a little funky initially on the pour, and I was glad to see it blow off after a 30 minute decant. The style here is a bit different; much more stone, gravel and earth than Cabernet from many other regions. There's a good bit of acidity and grip to the wine.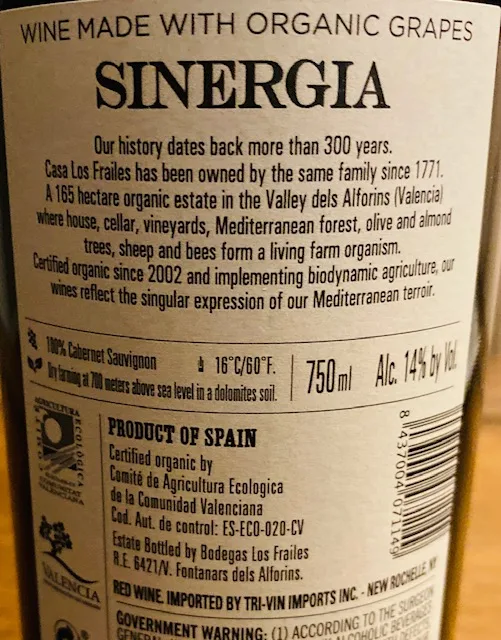 Combination of red and dark fruit, full in body. After the wine matured, the finish got more complex with a touch of spice but before that it was a little weak.
Overall, I thought this wine was pretty good, not great. A fun buy for $10, but certainly not something I would like to find in the $30 range. For the adventurous red wine fans, and those who like the style of many Spanish reds, I'd recommend giving this one a go.
If juicy Napa reds are your fancy, this might be a bit rustic for your tastes. I'm glad I tried this one and am able to share it with you, but it's not one that I plan to buy again.
CostcoWineBlog.com Rating: 87 points
Costco item number: 1280486
Purchased at Costco in: Atlanta, GA
Alc. 14%