Just ran into this one in the nick of time to still get the healthy Costco sale price of $10.99, off the standard price of $15.99. Then I rushed to taste it so I could get something out to you right away. The sale price ends this Sunday (7/7).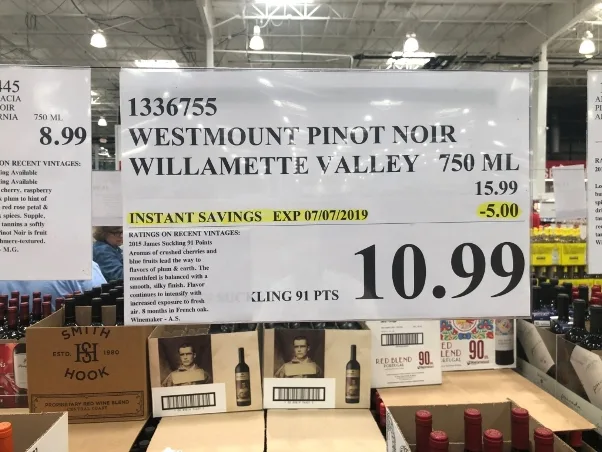 The wine turned out to be pretty good, but not great in my opinion, so all that haste might not be worth it. This is fairly priced at $10.99, but I wouldn't go much more than that. The first 2/3 was great, but I found the finish a little disjointed. Other readers may disagree, so please feel free to share your opinion in the comments below.
This wine pours light, see through ruby in the glass; it has an inviting nose that is floral, earthy and peppery. In the mouth, vibrant flavors of wild strawberry, spicy black cherry and a touch of Dr Pepper. So we're looking good up until this point.
But the finish left me hoping for more with the wine just not coming together as much as I hoped. I gave the wine some extra air, and it improved slightly, but it never quite came to a place where I'd recommend it.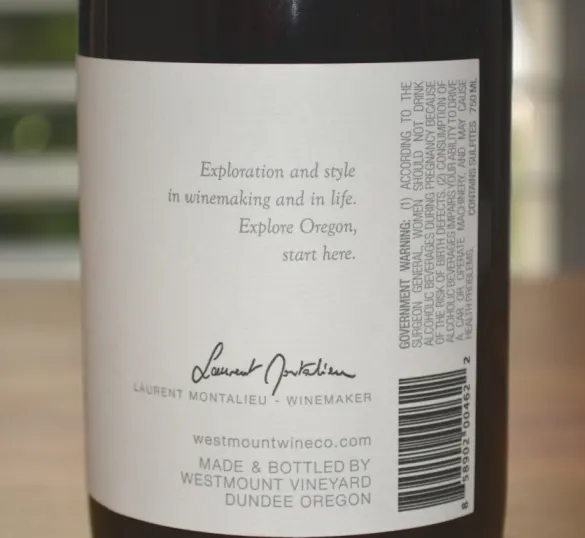 I love Willamette Valley Pinot so was excited to see the steep discount on a producer we've never reviewed. I almost stocked up but now I'm glad I didn't. For $10 (regular Costco price), I'd opt for the Firesteed Pinot if you still find that one near you. It's delicious, a solid pick for summer drinking and you don't have to run to Costco over a holiday weekend to snag a sale price.
CoscoWineBlog.com Rating: 86 points
Costco item number: 1336755
Purchased at Costco in: Atlanta, GA
Alc. 13.8%